The appalling parliamentary rape scandal continues to shock today. The Australian:
A parliamentary inquiry has secretly been looking into rape allegations in the office of Defence Minister Linda Reynolds after security guards raised concerns about the handling of the matter.

Senators were told in confidential submissions that reports about the March 23, 2019, incident filed by the parliament guards were changed to remove details and soften graphic language describing how Senator Reynolds's former adviser Brittany Higgins was found.

Several Coalition and Labor senators have known for months about the allegations — made public by Ms Higgins on Monday — and the possibility that the Department of Parliamentary Services destroyed significant evidence by immediately steam-cleaning the office, a claim first reported by news.com.au. The inquiry into the DPS, which has received 17 confidential submissions from current and former staff members, was also told that senior departmental officers were quick to take control in the hours after the alleged rape.

…Senator Reynolds on Tuesday issued Ms Higgins an unqualified apology for her handling of the matter, but questions remain around whether the minister told others about the incident.

Scott Morrison is standing by Senator Reynolds, saying he was made aware of the sexual assault allegations only on Monday morning after it became public.

The Prime Minister said he was unhappy that he had not been told by Senator Reynolds for nearly two years, but said she was only trying to protect Ms Higgins's privacy. His staff, he said, were informed about those specific allegations only on Friday.

Mr Morrison has asked West Australian Liberal MP Celia Hammond, the former vice-chancellor of Notre Dame University in Perth, to look into the culture within the Coalition, while Department of Prime Minister and Cabinet deputy secretary Stephanie Foster will review the process of making workplace complaints.

There remain further questions about what Mr Morrison's staff knew about the allegations, with several senior advisers told about the security breach in Senator Reynolds's office within weeks of its occurrence.

"That statement becomes even less credible when you remember that the person who was the Minister for Defence's chief of staff at the time of the incident, at the time of the alleged rape, was someone who had previously worked for the Prime Minister and subsequently returned to work with the Prime Minister," Senator Wong said.

"And finally, we know from Ms Higgins's own words that a person who she has described as the PM's 'fixer', I think his principal adviser, was involved shortly after the alleged rape and in fact even called her again in the week that Four Corners aired its program exposing sexual misconduct inside the government … those facts, along with I think the commonsense view, do make it very difficult for Australians to believe that the Prime Minister knew nothing."
Not much "thinking like a father there". Former PM Malcolm Turnbull slams ScoMo:
Reynolds has to go. ScoMo may have to as well.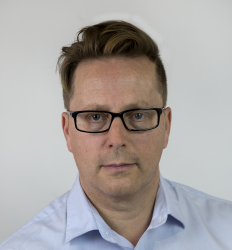 Latest posts by Houses and Holes
(see all)