It seems like an obvious and non-controversial statement: in developed nations with low birth rates, immigration is the key driver of household formation and structural housing demand.
Immigration should, therefore, be front-and-centre of policy makers' minds when attempting to solve shortages in housing and/or affordability concerns.
Strangely, however, policy makers and commentators tend to ignore the immigration elephant and instead focus on the supply-side, despite the fact that in high immigration nations like Australia and New Zealand, high rates of household formation is the primary cause of supply problems.
With this background in mind, it is encouraging to see Interest.co.nz's Greg Ninness call on Jacinda Ardern's Labour Party Government "to consider immigration's effect on housing demand before it starts reopening the borders":
If we are going to solve the housing crisis we need to take a serious look at the effect immigration has on housing demand.

That's because immigration is the biggest driver of New Zealand's population growth, which means it's probably also the biggest driver of demand for housing…

It will also affect the demand for social services such as health and education and the need for other infrastructure such as transport and utilities.

Two of the biggest beneficiaries of high levels of immigration are employers and the tertiary education sector, so it is not surprising that they are often at the vanguard of promoting mass immigration policies. However the costs of those policies, such as pressures on housing and other infrastructure, must be borne by the wider population.
Truer words have never been written. The situation is exactly the same in Australia where 100% of Australia's future population growth is projected by the ABS to come from net overseas migration (NOM) – either directly as migrants disembark the plane or indirectly when migrants later have children (counted as 'natural increase'):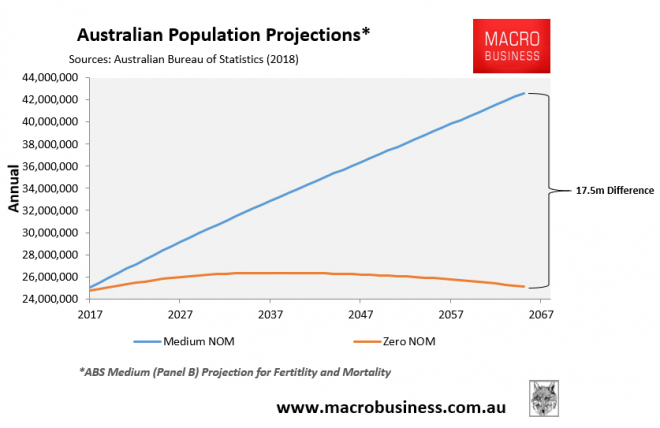 The 17.5 million population growth projected for Australia between 2016 and 2067 – all via NOM – will require roughly 7 million additional homes to be built over that time.
Thus, any talk about 'housing affordability' or 'housing shortages' must address the mass immigration issue, since it is the key long-term structural driver of these problems.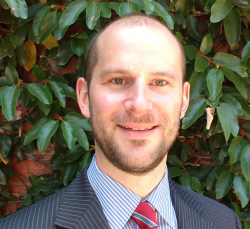 Latest posts by Unconventional Economist
(see all)