How will China hit 2060 net-zero emissions given it by far the world's largest polluter?

Goldman has a crack at it:
China's pledge to achieve net zero carbon by 2060 represents two-thirds of the c.48% of global emissions from countries that have pledged net zero…
…as the country accounts for c.30% of global CO2 emissions (2019), and c.64% of the increase in global CO2 emissions since 2000…
…despite a substantial reduction of c.40% in the CO2 intensity of its economic output (CO2 emissions per GDP) since 2000.
China's net zero path leads, on our estimates, to a US$16 tn clean tech infrastructure investment opportunity by 2060 and c.40 mn net new jobs.
Renewable power is the most important technology, potentially aiding the decarbonization of c.50% of Chinese CO2 emissions…
…and we expect China's power generation to triple to 2060, driven mostly by solar, wind, nuclear and hydro generation.
Electrification transforms road transportation, with almost 100% penetration of new energy vehicles (NEVs) by 2060 requiring a > US$1 tn investment opportunity in charging infrastructure…
…and a c.15% rise in annual copper demand, with notable increases in aluminium, lithium and nickel too.
Clean hydrogen drives c. 20% of the de-carbonization, mostly in industry, heating and long-haul transport…
…and we estimate that the market for hydrogen could increase 7x by 2060, from c.25 Mtpa to c.170 Mtpa.
Carbon capture is another critical technology with a wide range of industrial applications, critical to decarbonize c.15% of the country's emissions.
Net international trade contributes c.13% of China's CO2 emissions through net exports (and c.20% for gross exports)…
…whose competitiveness could be affected by a border adjustment of carbon taxes that could cost China up to US$240 bn pa for a carbon tax of US$100/tnCO2 applied to the entire carbon footprint of gross exported emissions…
…highlighting the importance of a clear de-carbonization strategy and the implementation of carbon pricing schemes, with China's upcoming national ETS expected to be the largest globally and bring the total share of global GHG emissions covered by carbon schemes to c.23%.
And all of this while it makes war on everybody else. How is it going to be verified or enforced?
I am an optimist and we must try. But the phrase "an ice block's chance in hell" comes to mind.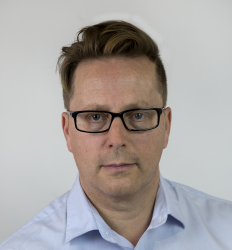 Latest posts by David Llewellyn-Smith
(see all)