Since the coronavirus pandemic struck last year, shutting Australia's international border, we have heard incessant pleas from farmers to allow migrant fruit pickers into the country.
We are told that without these migrant workers, fruit will shrivel on the vine and vegetables will rot on the fields, leaving farmers deeply out of pocket financially and driving-up the cost of fruit and vegetables for consumers.
For years, MB has challenged farmers' over-reliance on migrant workers, arguing that it is contributing to lower wage growth, as well as stifling Australia's long-run productivity by discouraging farm from adopting labour-saving technologies and automation.
That is, without easy access to low-paid migrants, farms would be forced to raise wages to attract local workers. These higher wages would, in turn, encourage farms to seek out labour-saving technologies and automation, thereby raising the economy's productivity and ultimately wages.
However, if farmers are continuously given access to cheap migrant workers then wages will remain low, there will be little incentive to automate, the capital base will shallow, and ultimately productivity will stagnate.
There is a reason why farms in advanced nations typically utilise a handful of workers operating machinery, whereas in low-wage developing countries farms are manned by lots of workers performing manual labour. The higher cost of labour in advanced nations forces farms to invest in labour saving machinery, which lifts productivity.
In the context of Australia's fruit picking industry, below is a prime example of a high tech solution that could be utilised by Australia's farms to overcome labour shortages:
Israeli company, Tevel Aerobotics Technologies, has developed a flying autonomous robot (FAR) that utilizes artificial intelligence (AI) to identify and pick the ripest fruit. It combines artificial intelligence with computer vision, advanced robotics, aeronautical engineering, state-of-the-art flight control, and data fusion and perception.

The FAR robot can work 24 hours a day and picks only ripe fruit…

Several FAR robots can harvest the orchards without getting in each other's way thanks to a single autonomous digital brain in a ground-based unit. Tevel's fruit picking robot delivers the highest performance at the lowest cost, along with high levels of flexibility that enable the harvest of multiple fruit types, including apples, pears and avocado. They also work on thinning and pruning functions.
Surely these types of technological solutions are far better than importing thousands of temporary migrants to work on farms for slave wages?
The key ingredient for Australia's agricultural sector to flourish is productivity-enhancing automation, not exploiting migrant slave labour.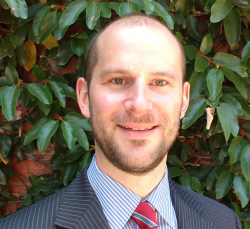 Latest posts by Unconventional Economist
(see all)