The Grattan Institute has released a new podcast episode, entitled How to Fix the Hotel Quarantine System, which encourages Australia's governments to:
Move quarantine for travelers from higher-risk nations like the United States and United Kingdom out of densely populated, poorly ventilated city hotels to low density, open air facilities like regional military bases.
Ensure staff working in these facilities live separately from the community and are required to quarantine after their deployment, with these workers compensated financially for their inconvenience.
Ensure all staff are trained in and fitted with appropriate PPE (personal protective equipment).
Grattan argues that these regional quarantine facilities would pose far less risk than the existing hotel quarantine system. Moreover, in the event that a quarantine breach does occur, the costs of locking down a small regional area would be far less than locking down an entire capital city. These facilities could also be used for future pandemics.
Grattan believes the added quarantine cost would pale into insignificance against the broader costs borne by the community from regular city-wide shutdowns. The investment in regional quarantine facilities would be money well spent and provide a large return on investment.
Having a more secure quarantine system would also help Australia's tourism industry to recover, since Australians would be more confident to book accommodation and travel interstate.
However, in order for these regional quarantine facilities to get off the ground, Grattan believes the federal government must stop passing the buck to the states and assume its constitutional responsibilities for quarantine.
It wants the federal government to fund an expansion of the Howard Springs quarantining facility in the Northern Territory, as well as establishing similar facilities in other regional locations.
Regular readers will know that Grattan's prescription is nearly identical to that advocated repeatedly by MB.
For months we have called for Australia's quarantine system to:
House international arrivals away from population centres (e.g. in low density remote army bases and mining camps);
Utilise only highly trained and well paid staff;
Ensure these staff work in dedicated teams (to avoid cross-contamination) and remain on site throughout their deployment (similar to mining FIFO workers); and
Conduct regular testing of quarantine workers and guests.
We believe the Howard Springs Facility in the Northern Territory is the model that Australia's governments should seek to emulate:

We believe facilities like Howard Springs offer clear benefits over using city quarantine hotels, namely
They are located away from major population centres;
They provide abundant fresh air and space between guests and staff; and
They provide greater comfort than being stuffed into a hotel room for two weeks.
We have also regularly called on the federal government to stop abrogating responsibility to the states, to assume its constitutional responsibility for quarantine, and to establish a series of Howard Springs-like facilities across Australia, or at least pay the states to do so.
It's nice to hear Grattan emulate MB's reforms to Australia's quarantine system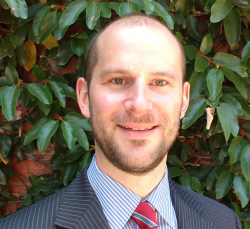 Latest posts by Unconventional Economist
(see all)