Arguably the biggest flaw afflicting the National Broadband Network (NBN) is that it chose to stick with the old copper network across many areas of Australia, instead of rolling out fibre optic cable.
This decision came about because then Communications Minister, Malcolm Turnbull, abandoned plans to build a Fibre-to-the-Premises (FTTP) NBN across most of the country.
Instead, Turnbull implemented a multi-technology mix (MTM) that included previously retired copper cabling.
This shift to MTM was marketed by Turnbull as a cost-saving measure. And while it saved money in the short-run, it greatly limited the NBN's speeds and reliability.
Moreover, the massive amounts of rectification works has lifted the price tag for the NBN from a previously projected $30 billion to more than $57 billion currently (and growing).
With this background in mind, it is interesting to read that a fully fledged full fibre NBN, as initially envisioned by the Rudd Government, could have cost $10 billion less than claimed by the Coalition and delivered far superior outcomes:
The unredacted documents seen by The Sydney Morning Herald and The Age suggest the cost of rolling out a full fibre network to homes and businesses could have been more than $10 billion cheaper than previously claimed by the Coalition…

Telecommunications consultant Paul Budde said there were "already clear indications" of upcoming cost-reducing improvements in the late-2000s when a full fibre network was being discussed. He said the $10 billion savings figure was "certainly not over the top and on the conservative side"…

Labor communications spokeswoman Michelle Rowland has upped her recent attacks over rising costs at the NBN, saying if the Coalition had continued with the Labor policy, the nation would have a "faster and more reliable NBN, at less cost to the Australian taxpayer".
Regrettably, Australians have been left with an overly expensive white elephant that costs many customers more than the old ADSL service it replaced, and often is not that much faster.
The lack of fibre means that the NBN was never 'future-proofed' and will need ongoing retrofitting, maintenance and investment to bring it up to standard, which will cost additional billions.
The NBN is one of the Coalition's biggest failures.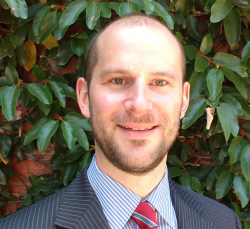 Latest posts by Unconventional Economist
(see all)