It's been two years since the final report of the Hayne banking royal commission was handed to the Governor-General.
To date, only 27 of the inquiry's 76 recommendations have been implemented by the Morrison Government, and what was supposed to be a "watershed moment" in banking reform looks to have become a shocking waste of time, money and effort.
The Australian's Richard Gluyas captures the essence of the farce:
Consumer Action Law Centre chief executive Gerard Brody says the royal commission was a "watershed moment".

"Unfortunately, I worry that we'll be seeing consumer harm and losses persist because of a failure of the government to implement the full suite of reforms," Mr Brody said…

The proposed removal of responsible lending laws would enable lenders to have their own credit assessment and approval processes, lessening their accountability for ensuring loans were suitable and repayments were affordable.

The risk, according to Mr Brody, was a return to the "greed and sales cultures of the past", with regulators having much less power to hold lenders to account after the removal of civil and criminal penalties.

"Individuals will lose their right to take legal action for compensation when there is a breach of lending standards," he said.

"This will exacerbate the power imbalance between banks and their customers.

"The Hayne report said that too often financial entities that broke the law were not properly held to account — if the government's proposal becomes law, then there is little likelihood that they can be kept to account at all."
Commissioner Kenneth Hayne also appears dismayed at the situation, refusing to give interviews to media about the government's refusal to implement his report's recommendations:
Hayne could see the future — that he would outlive his usefulness as soon as the final report was tabled in parliament on February 4. Since then, he has batted away every request for an interview, emailing a dissertation to The Australian on why he had to say "no".

"I have said to those who asked that, as the commission was coming to its end, I decided that my ­report must speak for itself," Hayne wrote.

"Once I delivered the report, it would be for the political branches of government to work out and decide what should be done in response without my seeking to add to what appears in it.

"That is why I have made no comments and given no interviews about the matters that were the subject of the commission.

"In these circumstances I must leave your questions unanswered. I am sorry not to be able to help. I hope I have explained why."
Thus, this once-in-a-generation opportunity to clean-up Australia's banking industry has been squandered by the Morrison Government, which has instead ceded to its mates in the banking and property industries.
Lending standards will be eased, predatory and sub-prime lending will be green-lit, all under the cover of a global pandemic.
Sure, the royal commission made for some great theatre. But what did it achieve in the end, other than to prove once and for all that Australia is the property equivalent of a narco state?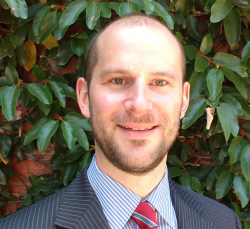 Latest posts by Unconventional Economist
(see all)