Since the rise of vaccines, we have been expecting a profits boom to emerge in developing economies as accelerated revenue gains associated with catch-up growth land upon recession depleted cost bases. The recent profits season was excellent and Golmand has upgraded the outlook again:
Raising our S&P 500 2021 EPS forecast to $181 following 4Q results that surpassed pre-pandemic levels

Analysts expected 4Q S&P 500 EPS would fall by 11%, but results showed +2% year/year growth. We raise our S&P500 2021 EPS estimate 2% to $181 (from $178), reflecting higher sales and profit margins that should overcome input cost pressures due to high operating leverage. Fiscal stimulus is the next potential upside catalyst for equities. Payments should support household demand for equities. Many investors believe the spending boost will lead to higher inflation and interest rates, which would reduce the value of equity duration and increase the importance of near-term growth. Fiscal stimulus should support consumer-facing cyclicals and ourHigh Operating Leverage(GSTHOPHI) and Low Labor Costbaskets(GSTHLLAB).

65% of S&P 500 firms reported EPS more than a standard deviation above consensus, ranking just behind 3Q 2020 as the best quarter in at least 23 years.But the median stock beating estimates lagged the index by 85bp on the subsequent day. This represents the weakest post-report performance on record, extending the pattern exhibited during the 2Q and 3Q 2020 seasons. In short, the expected recovery has made backward-looking metrics less relevant for the forward-looking market. Underscoring this point, firms providing EPS guidance more than 5% above consensus estimates have outperformed as usual, by a median of 115bp. Of course, the S&P 500 index surpassed its pre-pandemic level six months ago and currently trades 16% above its high of February 2020. While record-low interest rates have certainly boosted equity valuations, the apparent disconnect between equity prices and fundamentals is explained by consensus expectations that S&P 500 EPS will grow to $174 in 2021, 5% above the 2019 level. Those estimates have jumped by $5 in the last few weeks as strong 4Q results have led to positive earnings revisions in 10 of 11 sectors (Industrials being the sole exception).
The point about stimulus supporting equity flows is also noteworthy. BofA notes that last week witnessed the highest flows into equity in history:
Weekly Flows: largest week of equity inflows ever…$58.1bn (Chart5), hearty $13.1bninto bonds, $0.8bn out of gold, $10.6bn out of cash.

Flows to know: record week of tech inflows ($5.4bn–Chart6), 2nd largest for US largecap ($25.1bn), 3rdlargest into US small cap ($5.6bn), big inflow to munis ($2.3bn), MBS ($1.4bn), TIPs ($1.4bn), bank loans ($1.0bn–Chart7), 1st outflow from gold in 2 months.
Markets are awash with money.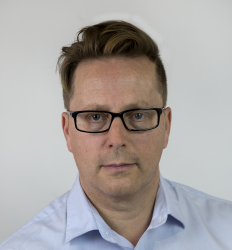 Latest posts by David Llewellyn-Smith
(see all)