Goldman has been the great bullish Pide Piper of the post-COVID recovery. Today it continues the bullish line even though, as we all know, some asset prices are clearly bubbly:
Since our last update investor sentiment has continued to be bullish, and we think risky assets are generally overweight in global portfolios. Retail and hedge fund positioning remains elevated, multi-asset funds have shifted their portfolios significantly towards equity since Q2 2020 and option demand for upside in single stock remains remarkably high.

While an increase in positioning can make long risky asset positions more uncomfortable, we think most of the investor re-risking largely reflects the strong macro outlook. Economic data have been somewhat positive, COVID-19infections/hospitalisations are on a downward trajectory and expectations of further fiscal support have increased in the US.

In our view, more bullish sentiment suggests risky assets are now more vulnerable to disappointments on the recovery or on central bank support, but positioning can remain bullish unless one of these risks materialises. As an example, 2009-10 and2016-17 saw episodes where positioning remained elevated for an extended period given the supportive macro outlook.

We think flows into risky assets are likely to remain positive throughout 2021 and a further decline in volatility should support more re-risking by systematic and institutional investors that are sensitive to risk budgets. Additionally, we believe corporate demand is once again likely to play an important role in the US, while in Europe multi-asset funds will likely buy more equity.
I am still comfortable with being bullish:
The catch-up growth story coming to America and Europe is going to be very powerful.
In the US especially, fiscal and monetary stimulus is still in full roar and capitalism is largely suspended.
Profits have been very good through the early recovery, and with cost-out dominance recovering topline growth is all going to go the bottom line. That is, I expect a global profits boom this year and into next.
The two flies in the ointment are the building inflation pop, which is largely based upon short term global disruptions and base effects. I therefore don't expect it be overly long or disruptive but you never know with markets and a swift bond back-up is a threat to equities.
The second is the new virus mutation to dodge vaccines that natural selection is already working on. So far, at least, science is winning…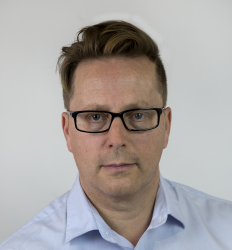 Latest posts by David Llewellyn-Smith
(see all)