The Guardian is positive on vaccines:
Voters think the Morrison government will be able to manage the rollout of Covid vaccines safely and effectively despite the obvious downside risks, and a majority believes an early election would be an act of opportunism, according to the latest Guardian Essential poll.

The data also suggests that Labor has been broadly competitive with the Coalition over the past quarter, despite some in the opposition fearing their leader, Anthony Albanese, can't get a grip on Scott Morrison – a morale slump that has fuelled open speculation about whether Anthony Albanese will lead the ALP to the next election.

The new poll – based on a sample of 1,092 respondents and published at the opening of the parliamentary year – found Morrison enters 2021 with voters inclined to hope.

The data suggests voters feel the new year will be more favourable than 2020 and they believe the national vaccination program can be delivered competently despite supply issues being not entirely within Australia's control. A majority of survey respondents say 2021 will be better for the nation (56%) and the economy (55%), while just under half the sample (47%) predict 2021 will be better for themselves personally.

In terms of the looming vaccination rollout, 68% express confidence that it will be done efficiently and 72% are confident it will be done safely. There is more hesitation about whether the program will turn the tide of the crisis, with 58% expressing confidence vaccinations will be effective at stopping Covid-19 within Australia.
Newspoll is similar in tone:

This is all besides the point. There is only one group that needs to be vaccinated in a hurry before we can throw open every border: the elderly.
It is seniors that are at risk of severe illness, hospitalisation and death. This is the driver of the problem with hospitals being overwhelmed leading to skyrocketing death rates for them and everybody else. Solve that problem and the pandemic is over.
Therefore, the question we need to ask is should elderly immunisation be mandatory?
Given the scale of cost and disruption from perpetual and compulsive lockdowns, the answer is yes.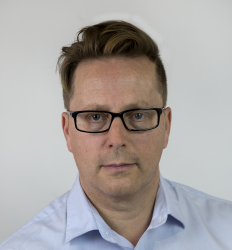 Latest posts by Houses and Holes
(see all)