More garbage from parliament today the Morrison Government sinks even deeper into the filth. The charade that the PM is above it all leads at The Australian:
Scott Morrison has used official advice from the Australian Federal Police to set a new standard for his MPs, demanding they inform him of any criminal activity in the workplace after Defence Minister Linda Reynolds failed to notify him of the alleged rape of Brittany Higgins in her office.

The AFP has asked all MPs and their staff to report possible crimes to authorities "without delay", warning that if they did not then evidence could be lost or the offending could continue.

The Prime Minister questioned whether Senator Reynolds' decision not to tell him about Ms Higgins' alleged rape for nearly two years was "wise".
More from The Guardian:
Scott Morrison has stepped around a question about whether he agrees with Peter Dutton's characterisation of Brittany Higgins' rape allegation as "she said, he said" as the home affairs minister defended his decision not to alert the prime minister to the potential reopening of the police investigation.
Lordy, what drivel. Everybody in Parliament House knew. It's the most toxic snake pit of rumour, innuendo and quidnunkery on earth.
Meanwhile, the filth just keeps piling up around the Government, via Crikey:
In the wake of Brittany Higgins' rape allegations against a Liberal staffer, the ABC reports that a slew of other women in Canberra have come forward to report other sexual assault allegations within Parliament House and the public service. Two formal complaints have been made over Higgins' alleged rapist, who has yet to be interviewed by police.

Elsewhere, a former Liberal adviser working for Craig Kelly has spoken to The Australian ($) over her allegations against his office manager Frank Zumbo, which include claims she was sexually harassed regularly in the MP's private Sydney office and was subsequently hospitalised with stress and anxiety. The paper ($) also notes that Scott Morrison has cited the AFP's direct warning to the PM yesterday — that allegations of criminal conduct should be reported "without delay" — to "set a new standard for his MPs".

On the other side of the aisle,Guardian Australia reports that Labor's draft national code of conduct proposes that allegations of sexual harassment, assault, and bullying within the party would be dealt with by officials outside Parliament, in order to encourage survivors to speak up, and mandate compulsory training for MPs, elected officials and senior staff.

Peter Dutton has threatened legal action against Greens Senator Larissa Waters for labelling him a "rape apologist" after the Home Affairs minister said the AFP did not provide him with the "she said, he said details" of Higgins' rape allegations to the AFP.

In their report, 7Newsnotably use Dutton's framing of himself as a former sex crimes police officer who has said arrests of rapists were "amongst his proudest achievements", rather than, say, his history of being forced by court order to fly pregnant rape survivors from Nauru to Australia for abortions, or later describing some as "trying it on" for supposedly making the trip and then deciding against the procedure.

PS: Dutton's warning comes more than two years since he threatened to sue then-Victorian Labor minister Philip Dalidakis for alleging that Dutton suggested the Turnbull government "re-introduce a white-Australia discriminatory immigration policy".
How did it come to this?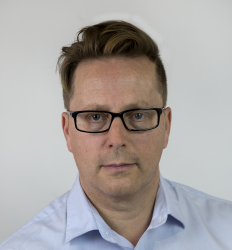 Latest posts by David Llewellyn-Smith
(see all)