There are three sources of strength for the Australian dollar when the greenback falls. First is the relative value of the US dollar. Second, is the bullish effect that it has upon capital flows into emerging markets and commodities. Third, that lead to strong Aussie growth and improving trade balances.
Goldman today sees more US dollar downside:
USD: Renewed weakness, with Yuan engine and Euro caboose. What now for the US Dollar after a choppy start to the year? Over the last several months we have forecasted broad Dollar depreciation due to (i) the currency's high valuation and high positioning after a strong 5-10y run for US assets, (ii) low nominal and real interest rates, which encourage yield-seeking flows to EM and alter the economics of FX hedging, and (iii) a recovering global economy, which weighs on the Dollar through "safe haven" channels and other mechanisms. Despite the slight gains year-to-date, we still think the top-down perspective points to ongoing Dollar depreciation. Global growth should be very strong over the next 6m as the vaccination campaigns play out, and our research suggests fiscal stimulus should have a smaller-than-normal effect on exchange rates, as long as the Fed continues to anchor rates at the front end. Therefore, we expect global cyclical forces to dominate some degree of "US outperformance", resulting in Dollar downside for most crosses. What has changed over time are the bottom-up forces affecting the Dollar. Whereas Euro strength drove most of the early Dollar weakness, appreciation pressure on the Yuan has been a more important factor since mid-summer (seeChart of the Week). We expect that this trend will continue a little while longer (our 3m EUR/CNY target is 7.74). Fundamentals for the Yuan continue to look solid (see CNY bullet below), while the Euro may be held back by a moderately slower vaccination pace and equity underperformance compared to other regions. But we ultimately expect there to catch up to other Dollar crosses as the economy rebounds and portfolio inflows increase. Last week, while revising down our 3m target, we kept our12m EUR/USD forecast at 1.28 for these reasons. Until the European recovery gains traction, stick with USD shorts in China- and commodity-sensitive currencies (e.g. AUD and CAD), currencies positively-exposed to US growth or close to neutral (e.g. MXN and INR), and against CNY itself.
That is about right. But be warned that this is a 2022 story at best. Once Europe does recover, and China begins to slow again in H2, both currencies will roll over as fiscally-charged US growth leads the world and so do its rising yields.
This is why I do not see any rerun of the post-GFC US dollar bear market in which the US economy was moribund for years and China boomed dragging the kowtowing European caboose.
Australian dollar to top out later this year in the low-80s.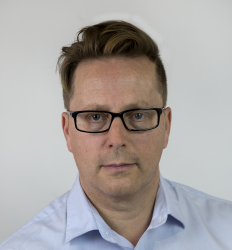 Latest posts by David Llewellyn-Smith
(see all)