Here at MB, we have chronicled the long term decline of the Australian political economy. Often times we castigate the "fake left" for abandoning basic economic principles and the defence of workers in favour of identity politics. Yet, in truth, it is no better on the "fake right" which has abandoned basic economic principles and the defence of markets in favour of its own identity political grouping, labeled "business". The folks we know as vested interests and rent-seekers.
Nobody encapsulates this philosophical degeneration better than former great intellect Paul Kelly who, on the weekend sank to an all-new low. His subject was industrial relations and his target was Labor. But his methods were absurd:
Albo is seeking to rerun an industrial relations election over higher wages and better working conditions via his new policy regulate casual work and the gig economy.
But it has already backfired because Innes Willow of Australian Industry Group says its anti-business.
The Government says it's a $20bn cost and it would never lie.
That's the nub of his argument, believe it or not. Dressed up with cherry-picked statistics supplied by Willox that seek to make the casualisation trend a myth, without any research or fact-checking from Mr Kelly.
Yet here are the raw facts of the matter: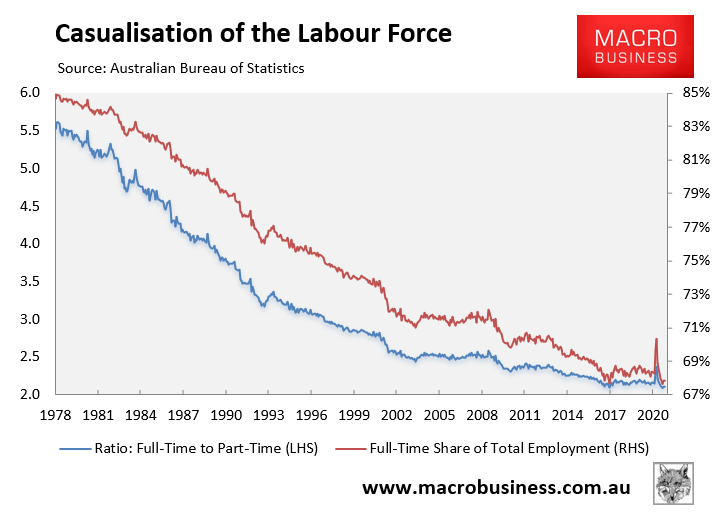 Obviously, this is fertile ground for a "labour" party amid concerns about inequality. Not least for a labour party seeking to recapture some modicum of its former class warfare focus. And one that needs to recapture blue-collar areas of QLD to win power.
What credentials does Innes Willox have to attack it? None. He is a business lobbyist and head of the Migration Council, a double conflict of interest if there were ever two. In both of these roles, he has dedicated himself heartily to crushing Australian wages on behalf of AIG members. That is, he is seeking rent. Does that make for good or even credible macroeconomic policy? Pfft.
Once upon a time, Paul Kelly would have laughed at such simplistic notions. Back in the day, he focused on what does matter to economic outcomes: productivity gains. But, in Australia today, and for the fake right, which likes to protect "business" not markets, that has long passed as legitimate. Never a thought is given to the fact that this is disproductive, especially when it comes via Innes Willox' ceaseless campaigns for ever more cheap foreign labour.
What Australia needs is stronger wages growth to reboot productive investment. Sure, this will cost a few jobs. But that's good! Those jobs will go because capital is forced to find new efficiencies in automation and better processes. The freed-up labour is reallocated to more productive areas of the economy.
This is the push/pull of an advancing economy with productivity-driven rising profits that are shared between capital and labour resulting in rising living standards.
Willox (and Kelly's) alternative "trickle-down" path is a flattened mass of poverty-stricken drongos exploited by a tiny number of robber barons. Moreover, it is the key driver of the rise of western populism that Kelly spends half his time wailing about.
The Paul Kelly of yesteryear knew these basic truths. But, hey, when Kelly's boss and the great robber baron himself, Rupert Murdoch, speaks, all minions must listen:
Better material came from Peter Hartcher who noted:
Gig economy regulation and entitlement portability is already used in construction. Labor plans to roll it out into other appropriate sectors. The $20bn cost is a concocted lie.
Morrison started the fight with his omnibus bill which weakens worker bargaining power.
This presents Labor with a political opportunity that it has seized even if the omnibus bill is withdrawn.
True enough. In symbolic terms, the industrial relations debate is a win for Labor.
That said, the difference is only at the margin given industrial relations is microeconomic and the real issue is macroeconomic. The permanent labour supply shock delivered by mass immigration will be just as bad under Labor. Even as Labor pretends to care with temporary visa cuts that are offset by an expanded permanent migrant intake and the same old commitment to cheap foreign labour masquerading as international students: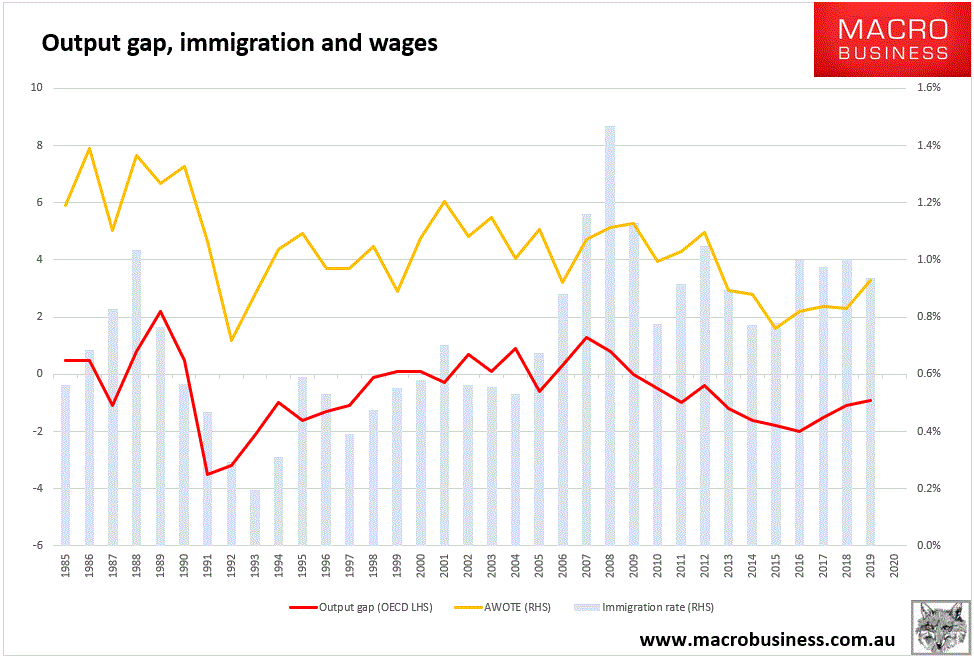 Neither side is serious about higher wages but both will debate it all the more furiously for that.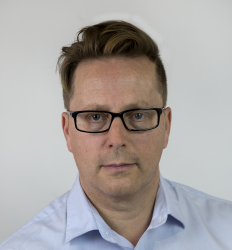 Latest posts by David Llewellyn-Smith
(see all)