Dr Peter Hurley from the Mitchell Institute estimates the number of international students in Melbourne's CBD has fallen by 8,900 because of the pandemic.
With thousands of student apartments already sitting empty, and occupancy rates falling by around 80%, Hurley says that 2021 will probably be worse for the student accommodation sector than 2020.
Meanwhile, student accommodation provider Scape co-founder and chairman, Cliff Craig Carracher, notes its occupancy levels have "hit the cliff".
From The Age:
"The bad news is the worst is yet to come with international students," Dr Hurley said. "The good news is, I think, in the longer term there's no reason why this shouldn't renew."

Student accommodation provider Scape's occupancy has dropped to 15 per cent of its 5500 bedrooms in Melbourne, down from 50 per cent in 2020 and 95 per cent in 2019.

"Occupancy has hit the cliff," cofounder and chairman Craig Carracher said.

At the same time, Scape's stock has increased because construction has finished on 1000 new bedrooms for what was a booming industry.
The impact is seen most clearly with SQM's rental listings data, which has ballooned across Melbourne:

The collapse in immigration and international student numbers has caused the number of apartments for rent across Melbourne to roughly double since March 2020, from around 15,200 to around 32,000 currently.
Reflecting this oversupply, apartment rents across Melbourne collapsed by 7.8% in the year to January 2021 – the biggest rental decline in the country:

Perhaps this could be a good opportunity for the Victorian Government to take up some of these apartments for use as social housing that is so desperately needed?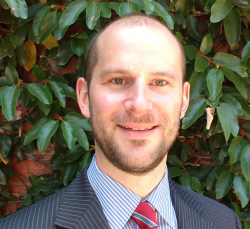 Latest posts by Unconventional Economist
(see all)