On 1 April, Australia's 1.3 million JobSeeker recipients will receive a $100 a fortnight reduction in their incomes. This is because the $150 a fortnight Coronavirus supplement will be abolished, replaced by a $50 a fortnight permanent increase in the JobSeeker allowance to a measly $44 a day.
The changes will push the JobSeeker allowance way below the poverty line, according to the Grattan Institute (see next chart).

It will also drive Australia's unemployment benefits to the second lowest level in the OECD, behind only Greece:

According to the Grattan Institute, the $100 a fortnight effective reduction in JobSeeker could also cost the nation some 40,000 jobs by dampening spending and reducing domestic final demand:
Cutting unemployment benefits by $50 a week will take about $5 billion out of the economy in the coming year. That's likely to push the unemployment rate 0.1-to-0.15 per cent higher than if the current $75 a week supplement were kept. And that means up to 40,000 fewer jobs.

If the Federal Government really wants to get more Australians working, it should think again.
Grattan's analysis makes sense. The unemployed are by definition some of Australia's most vulnerable people and are very likely to spend almost every additional dollar of income that they receive. Therefore, by cutting JobSeeker, $5 billion of spending will be pulled directly from the economy, thereby dampening the economy.
In this regard, slashing JobSeeker to just $44 a day is both cruel and fails economics 101. It's a decision based on ideology, rather than economic logic.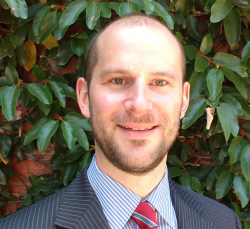 Latest posts by Unconventional Economist
(see all)