In 2016, the Turnbull Government bizarrely announced that France's Naval Group had won the $50 billion bid to build 12 extremely large submarines in Adelaide.
It was later revealed that the decision was arrived at to pork barrel the seat of former Defence Minister Christopher Pyne by 'creating' 3,000 jobs.
Since then, the project has descended into farce with the cost blowing-out to $90 billion and concerns rising over whether France's Naval Group has the ability to even complete the project.
Indeed, the federal government has now launched a review into the controversial contract with Naval Group, with several senior naval officers appointed to consider whether the contract can be terminated in favour of buying submarines from Sweden-based Saab Kockums:
It is understood the study will look at the long-range conventional powered submarine that Swedish shipbuilder Saab Kockums has offered the Dutch navy. It can trace its lineage back to the original Collins submarines built for Australia.

It will also examine how to get out of the contract with Naval Group, if the relationship continues to deteriorate. The government would be liable for a €90 million ($138 million) break fee if it terminated the contract now, but this would rise to €250 million under the next contract phase…

The government is reluctant to go to the extreme step of tearing up the contract with Naval Group because it would have effectively wasted $1.7 billion and five years on the project…
The submarines debacle must rank as the biggest examples of government waste and mismanagement on record. And this comes from a government that also completely butchered the National Broadband Network.
The Coalition could have spent a tiny fraction of the funds earmarked for submarines on saving Australia's car industry, and this would have provided far bigger economic benefits than 3,000 jobs 'created' by building submarines locally.
So much for 'better economic managers'.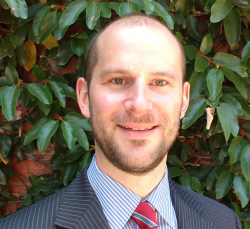 Latest posts by Unconventional Economist
(see all)