Victorian Coalition MP, Tim Wilson, has launched a "Home First Super Second" campaign, which is calling for first home buyers (FHBs) to be permitted to access their funds for a housing deposit before being required to save it as superannuation:
Young Australians are struggling to save enough for a first home deposit. They have savings but they're locked away in super. The sooner young Australians buy a home the more likely it is they'll buy it cheaper.

Super matters, but home ownership matters more. Australians should be able to use their super with other savings for their first home, and then save for retirement.
This campaign has resonated within Coalition party ranks, with several MPs backing Tim Wilson's call. These include Liberal MPs Jason Falinski, Craig Kelly and Gerrard Rennick and National MPs Matt Canavan and George Christensen.
All reportedly spoke in favour of Tim Wilson's campaign in a Coalition party room meeting on Tuesday, arguing that facilitating home ownership was the best thing for people's retirement.
Regular readers will know that I am an outspoken critic of Australia's compulsory superannuation system and believe that it needs fundamental reform. I also strongly oppose lifting the superannuation guarantee to 12%.
However, I also believe that allowing households to tap their superannuation savings to buy a home is fools gold.
The reason relates to what economists call the "the fallacy of composition", which exists when somebody assumes that what is true for one part of the economy is true for the whole economy.
That is, allowing an individual FHB to tap their super savings to purchase a home would undoubtedly improve their chances of home ownership, since they would have a leg-up on other buyers.
However, if you give all FHBs access to their superannuation savings, this advantage diminishes, since the increased overall demand would bid-up prices.
The end result would be no 'affordability' gains and the downside of having less savings in retirement.
Ultimately we have to ask ourselves: do we really want to pour more fuel on the housing bonfire?
No thanks. Let's instead address the affordability issue at its source by reforming policies that inflate demand and choke land supply.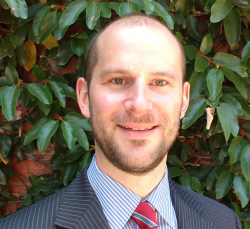 Latest posts by Unconventional Economist
(see all)