See the latest Australian dollar analysis here:
For those who are sceptical that China is on the verge of delivering a threat to the USD with the world's new reserve currency, today marks another cynical day. There is new excitement at Bloomberg for CNY as its daily turnover rises:

The article notes that the driver is the carry trade into higher Chinese yields, which is certainly true for now. So true, in fact, that China is mulling some capital account control changes again. SAFE is mulling allowing the $50k individual quota for taking capital out to invest in equities. Hardly earth-shattering but positive for developed market stock markets at the margin.
Back to the CNY, if it is the carry trade that is driving increasing liquidity then it has a medium-term window to grow before the building repricing of developed economy yields closes the gap. That said, China is already being forced back into various forms of monetary tightening. Private debt markets are doing it largely on the back of Chinese authorities allowing a steady in risk repricing via defaults. I do expect that to continue. So there is a longer-term driver for yield-chasers there.
However, there is risk in it as well. Obviously, it will slow headline growth as it lifts its quality. And at some point in the not too distant future, if the PBOC loses its bottle, it may be forced to cut the cash rate as an offset. That raises the possibility that CNY will roll over before long too, turning the carry trade into full-blown reverse on yield and currency losses.
There is one other longer-term issue as well. As Cold War tensions rise in Asia, most notably around Taiwan, any move to annex it by China is likely to be greeted with a raft of sanctions and capital controls from without. Indeed, this should be such a concern that it may prevent any such occurrence until such a time that developed economy holdings of Chinese debt as so large that any such bans will be greeted by an all-powerful financial lobby to let China have it. That is several cycles away.
Overall, this is pretty much in line with what I've been expecting. A lot of what we are seeing today in the rise of CNY liquidity is cyclical rather than structural. The IMF COFER report is still indicating that CNY is very small as a reserve holding currency, about the size of the AUD:

CNY will rise but it faces many structural inhibitors before it comes anywhere near being a genuine exceptional reserve currency that threatens the USD or, for that matter, the half-baked EUR.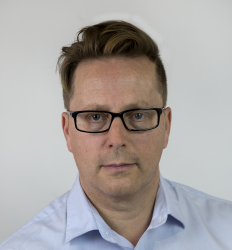 Latest posts by Houses and Holes
(see all)