Mizuho:
◼ Usually, it takes two to three weeks for China's industrial production to recover to full capacity post a lunar new year (LNY) holiday as rural migrant workers return to the city. However, such a recovery is expected to arrive earlier this year as many workers spent the holiday in the city due to recent miniCOVID outbreaks in several different areas in China. During the fifteen days prior the LNY holiday, passenger traffic was down 76% compared to the same period in 2020 and 2019.

◼ Take iron production as an example. High frequency data shows that the dip in the share of operating blast furnaces was not as deep as in previous years, and the rebound started even before the holiday (Fig3). In this sense, we look for a relatively strong reading of 51.2 in the official manufacturing PMI due on 28 February, which is only marginally weaker than January's 51.3.

◼In the meantime, despite cancelled trips, domestic consumer sentiment should also be supported as people spend money elsewhere. According to the Ministry of Commerce, sales of goods and food services during the holiday were up 28.7% from 2020 and 4.9% from 2019. In addition, China recorded its highest box office revenue during a LNY holiday, at RMB7.8b, up 32.5% from 2019. In this sense, we expect the non-manufacturing PMI in February to also remain supported amid solid domestic demand.

◼Chinese dollar bond spreads ripped tighter last week (IG-8bp; HY-49bp to UST), helped by constructive global data (including US retail sales, US IP and global flash PMIs) which in turn triggered a bear-steepening of UST yields (2yr-0.5bp,10yr +13bp;30yr +13bp).

◼Also helping secondary performance was a lack of primary issuance over LNY. There was just one new USD bond deal out of greater China last week…aUS$250m 10yr from China Ping An Insurance Overseas (Holdings) Ltd.

◼With Chinese issuers/investors now back from holiday, this week's primary pipeline should be more active. In that regard, China Aoyuan Group has already announced a new 6NC4 deal.

◼With the next domestic data release not due until Sunday (China official PMIs), this week's focus for regional credit investors will be top tier global data (incl.German GDP on Wednesday, US GDP on Thursday), corporate earnings (incl.HSBC on Tuesday) as well as speeches by UK PMJohnson, ECB PresidentLagarde & US Treasury Secretary Yellen (all Monday) and FOMC ChairmanPowell (Tuesday & Wednesday).
More China bullishness in the short term…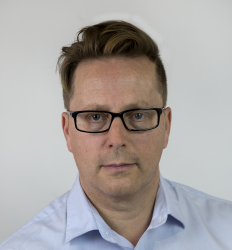 Latest posts by David Llewellyn-Smith
(see all)