The filth deepens. Now our chief intelligence officer, Peter Dutton, knew nothing. Via Domain:
A special investigations board at the Australian Federal Police discussed the alleged rape of Brittany Higgins on February 11 this year, triggering formal advice to Home Affairs Minister Peter Dutton about her case.

The board, chaired by deputy commissioner Ian McCartney, considered the case five days after Ms Higgins contacted the police about a complaint she had first lodged in April 2019.

The moves meant Mr Dutton knew crucial details of the matter one day before media inquiries were made to the office of Prime Minister Scott Morrison, raising new questions about why the leader of the government was not told earlier about the alleged assault in a ministerial suite.
How can this possibly be an excuse? Of course, Dutton knew it when it happened. He's our chief ministerial spy with ASIO and a raft of other domestic intelligence outfits under his wing. If he didn't know about security breaches and alleged rapes under his nose then obviously he should be sacked for it.
Meanwhile:
The Morrison government shifted this man to his position as a federal govt lobbyist.

They knew who he was and what his history was (esp the Att Gen's dept).

And yet they put him on a verified lobbyists' list where he had legitimacy to contact who he liked.#BrittanyHiggins https://t.co/xgTJkUfTXp

— RonniSalt (@RonniSalt) February 24, 2021
Finally, Australian women can be proud of their PM:
The PM will be the guest of honour at an international woman's day event tomorrow at Parliament House….and no this isn't a political satire. #auspol

— Peter van Onselen (@vanOnselenP) February 24, 2021
More from Crikey:
There's a new twist to the tale we've been reporting of how Liberal Party loyalist Karen Synon came to be appointed to a $500,000-a-year job at the Administrative Appeals Tribunal (AAT) by fiat of Attorney-General Christian Porter.

Synon, we can reveal, publicly supported Treasurer Josh Frydenberg's election campaign for the Liberal seat of Kooyong in 2019. And there's a picture to prove it.

An image of Synon posing with a Frydenberg campaign poster, appears to put her in breach of the AAT's code of conduct aimed at guaranteeing independence. The code says members should avoid any "activities or associations which might undermine public confidence in the impartial performance of their tribunal responsibilities".

Synon's open support of the Liberal deputy leader — while at the same time holding down a job doing "merit" reviews of government decisions — would seem to fall squarely into that category.
And MOAR from Crikey:
With the amendments to the mandatory news bargaining code released overnight, Australia has ended up with the worst possible deal — one that strengthens both old media and big tech monopolies, particularly their most socially malign elements in News Corp and Facebook.

Old media got what they wanted: free money, with almost 90% of the cash destined to line the pockets of News Corp, Seven West Media and Nine.

Based on published figures, these three stand to gain about $110 million of the $125 million on offer to private media from Google. Expect a similar split in the Facebook deals.

This free money will undermine media diversity by subsidising old media and by prioritising their content on the web, making almost uncrossable the gap between their resources and the resources of start-ups. It threatens to hurry on the death of printed papers.
MOAR and MOAR:
One Nation rehired convicted rapist Sean Black to work in its Queensland head office in December 2020, just months after he completed a 2018 jail sentence for rape and assault (Guardian Australia)
Former Labor MP Emma Husar has written an open letter to Anthony Albanese over the party's "deadly" silence after allegations of since-dismissed sexual allegations were leaked to BuzzFeed in 2018, before speaking further on the matter to both Sky News and 7.30
Unnamed Coalition MPs and industry figures have spoken to The Australian ($) questioning the return of Linda Reynolds to the Defence portfolio, after she was admitted to hospital following increase scrutiny over her handling of Higgins' alleged rape
Scott Morrison has claimed it has "long" been his view that Craig Kelly should not have employed longtime adviser Frank Zumbo, who is currently subject to an apprehended violence order and allegations of inappropriate behaviour by young interns (Guardian Australia).
The rape protection racket is going swimmingly. If the Government can get away with this then it can get away with anything.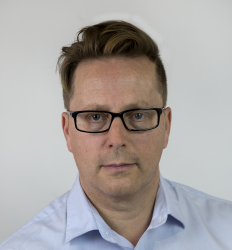 Latest posts by David Llewellyn-Smith
(see all)