Treasurer Josh Frydenberg is said to be looking at measures in the May budget to assist self-funded retirees hurt by record low interest rates. In particular, lowering the deeming rate for aged pensioners, and making permanent what was a temporary reduction in the drawdown rate that the government introduced in March at the height of the pandemic:
"Low interest rates are here for a long while. The government doesn't have a strategy. In fact they've made it worse: always slow to adjust deeming rates and the pension loan scheme [Shadow assistant treasurer Stephen Jones said]…

The plight of self-funded retirees, which is a key voting demographic for the Coalition, is one of many the government must juggle as the economy emerges from the pandemic-induced recession.
The federal government has already racked-up hundreds of billions of dollars of debt to steer the economy through COVID-19, which will need to be repaid by younger generations.
Now retiree groups want to throw billions more onto the debt burden of younger generations so that they can enjoy their retirements in undiminished comfort.
the argument that the deeming rate is unfair does not pass scrutiny. Deeming rates apply to all financial assets, including equities like shares and unit trusts. And equities typically rise as the cash rate falls (as has happened recently) – a point conveniently ignored by the Seniors lobby.
Deeming rates have to provide a simple benchmark that takes account of cash returns, dividends and other equity returns. That's why there are two deeming rates – a lower one biased to cash (0.25% on the first $53,000 of investment assets for a single), and a higher one biased to equities (2.25% on investment assets over the amount of $53,000 for a single):

If anything, the upper deeming rate is far too generous, since actual earnings on equities (dividends) are typically much higher than 2.25%.
My argument was explicitly supported by Council on the Ageing Australia CEO, Ian Yates, who previously noted that most pensioners earn significantly more than the deeming rate on their investment earnings:
"Those calling for the full cut in the cash rate to be applied to deeming need to be honest about how many pensioners are affected, and about the fact that if the Government replaced the deeming rate with actual earnings the majority of part pensioners would be worse off".
Moreover, the government's first priority should be to permanently lift JobSeeker, which at just $40 a day has fallen well below the poverty line and the Aged Pension ($61.50 a day):

The unemployed are among Australia's poorest and most vulnerable. They are the cohort that needs help, not home-owning retirees.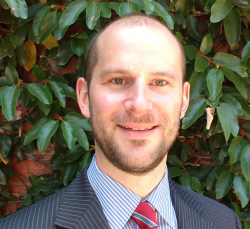 Latest posts by Unconventional Economist
(see all)