Big business and the federal government are softening Australians up for a quick return to mass immigration once the COVID-19 pandemic passes.
The Morrison Government has already convened an inquiry into Australia's skilled migration program, which will be headed by the Liberal Party's Julian Leeser. A key component of this inquiry will look at what adjustments are needed to the migration program to spur the economy's recovery from COVID-19.
The assistant secretary of the federal government's Centre for Population, Merrick Peisley, also spruiked the economic benefits from mass immigration:
"We would see no reason Australia is not a really great country for a migrant of choice"…

Mr Peisley said migrants were often young, skilled and more likely to have larger families, helping drag down Australia's average age.
Various business groups are also talking up a quick immigration reboot.
For example, the head of Australia's biggest listed home builder, Stockland's Mark Steinert, noted yesterday that immigration into Australia would likely ramp-up once the COVID-19 pandemic has passed:
"I think Australia looks like paradise, I think people will be going to be queueing up to come in"…
This echoes last week's pre-Budget submission from the HIA:
In a pre-budget submission, the HIA said the disruption to immigration and drop in population growth would "weigh on demand for housing"…

The HIA… wants the government to remove the cap of 160,000 permanent migrants a year and develop a new population strategy with medium and long-term targets…
Coles chief executive, Steven Cain, also wants immigration rebooted once the vaccine is rolled-out:
Cain is warning there is one forgotten pandemic factor that could deliver a long-term hit to the supermarket sector, and indeed the wider economy – immigration.

He argues that supermarket sales typically climb 3 per cent a year, with immigration accounting for 1 per cent of that. And the longer the pandemic prevents immigration from restarting, the bigger the cumulative impact will be, as two of three years of new customers are lost…

"I think the outlook for immigration doesn't start to look better until there's comfort a sufficient number of people have been vaccinated."
As usual, the negative externalities of expanding the population on ordinary residents is ignored entirely by these boosters.
Mass immigration-driven growth is the ultimate Ponzi scheme, with big business privatising the gains while the costs are socialised on the existing resident population via funding the increasing infrastructure needs (water, power, transport, recreation facilities etc), as well as suffering the downsides via increasing congestion, being crammed into defective high-rise apartments, paying higher housing costs, and lower wages.
Rebooting mass immigration would also hinder Australia's productivity growth by crush-loading the cities, discouraging businesses from investing in automation and labour saving technologies, and diluting Australia's capital and resources base.
A Ponzi scheme is no way to apply government policy for the good of the citizenry.
Big business should meet the needs of Australians. Not the other way round.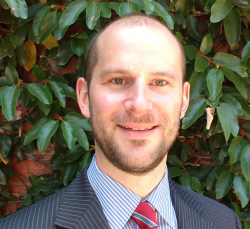 Latest posts by Unconventional Economist
(see all)