Nervous Victorians are wincing at the prospect of a new COVID outbreak in Melbourne after the cluster linked to the Holiday In quarantine hotel grew to eight after another two cases were recorded overnight.
The two new cases are returned travellers that tested positive to the virus after leaving the quarantine hotel. They are believed to have been infected by other guests during their mandatory 14-day stay.
Authorities believe that all of the cases identified have been linked to a single floor at the hotel and likely infected via aerosol transmission.
Despite no additional cases in Victoria outside of those who are directly linked to the hotel quarantine, the usual suspects – South Australia and Western Australia – have already shut their borders to residents from Greater Melbourne.
South Australian police commissioner Grant Stevens announced the hard border for Melbourne yesterday evening that applied from midnight. Melburnians are precluded from entering South Australia unless they are a permanent resident, are relocating, or have one of the limited exemptions.
For its part, Western Australian Premier Mark McGowan announced that the state would extend its requirement for arrivals from Victoria to spend 14 days in quarantine, in light of the cases emerging out of Melbourne's quarantine hotels.
Hilariously, Premier McGowan also finally announced yesterday that quarantine workers would not be allowed to work second jobs, and they will be paid an extra 40% as compensation:
"That includes security, it includes cleaners, it includes people in food and catering – the people who deliver meals and the like – anyone in a high risk job," Mr McGowan told reporters on Wednesday…

"Under the contracts, they (security companies and hotels) are required by Monday to ensure that any secondary jobs from their staff in hotel quarantine have ended."
One wonders why it has taken McGowan so long to implement such commonsense measures?
Once again, the shenanigans on display regarding quarantine shows why further outbreaks and border closures are inevitable, and why the tourism industry won't recover. We need a national plan to shift quarantine out of densely packed inner-city hotels to regional facilities like Northern Territory's Howard Springs:

Facilities modelled on Howard Springs offer clear benefits compared against quarantine hotels, namely:
They are situated far away from major population centres;
They provide abundant fresh air and space between guests and staff; and
They provide guests with greater comfort than being crammed into a hotel room for 14 days.
The federal government, which is missing in action, must take the lead and establish more facilities like Howard Springs as a national priority.
No more buck passing to the states.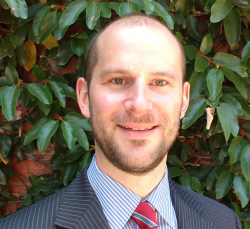 Latest posts by Unconventional Economist
(see all)