Via BofA:
As negotiations over the $1.9tr fiscal package continue, we are increasingly focused on the views of key swing voters in the Senate.•Atruly bipartisan deal will likely require support fromthe10 Republicans who have put forward a$618bn proposal.

•The size of a Democrat-only bill will depend on what is acceptable to the most moderate Democrats—most important, Joe Manchin of West Virginia.

•Our baseline assumes a $1tr bill passes in late March, but the upside risks are growing.

The donut-shaped Congress

It goes without saying that the ideological divide in Washington has gotten very big.A measure of partisanship from Brookings rates each member of Congress on a-1 to +1scale,where-1 is most liberal and +1 is most conservative. It shows a trend widening in the voting record between the two parties that is particularly wide in the House, but very wide in the Senate as well (Chart of the day). Moderates are becoming few and far between. Nonetheless, with an even split in the Senate, moderates will be the swing vote in most legislation. This is particularly the case with the latest stimulus package. Under Senate rules this package can go down one of two paths:

1.The truly bipartisan approach: Under "regular" order, the package could face a filibuster in the Senate and hence would likely require 60 votes, including 10Republicans.

2.The Democrat-only approach: Under budget"reconciliation", bills can be passed with the backing of 50 Democrats and the Vice President breaking the tie. Of course, there could also be a package that lies between these two, garnering a few republican votes, but not enough to pass without reconciliation.

Recent negotiations give us a good idea of who the swing voters are. Ten Republicans have floated a $618bn alternative,so presumably, a plan of this size or modestly bigger could pass under regular order. The ten Republican"swing voters"are Collins (ME), Cassidy (LA), Portman (OH), Murkowski (AL), Romney (UT), Capito (WV), Young (IN), Moran (KA), Rounds (SD) and Tillis (NC).

In our view, judging from public comments, the most important swing voter in a Democrat-only bill would be Manchin (WV), although others like Tester (MT) and Senators Sinema and Kelly from Arizona are counseling caution as well. In the last couple days Manchin has weighed in on the current package. He has said,"I will only support moving in a bipartisan way. "He added, "That means an open process. I've been very clear about that."However, he did vote in favor of allowing reconciliation, suggesting he is not demanding that 10 Republicans support the bill. On Wednesday he spoke of a desire for the bill to be bipartisan, but also said "If it is $1.9tr, so be it." Clearly, the full $1.9tr is still very much on the table and the bill may be acceptable with small modifications. We will be watching what Manchin and other moderate Democrats are saying very closely.

What is at stake here is huge: a $600bn package would be about 3% of GDP, while a$1.9trpackage would be about 9% of GDP. Michelle Meyer and team have penciled in a$1tr stimulus in their baseline forecast. However, we see upside risks to this forecast as so much depends on just a handful of Democratic Senators. We also believe there is a"fiscal put," where bad news on the economy or the virus will reduce resistance to a big package. The Bloomberg consensus pegs GDP growth at 4.1% this year, but we see upside risks to our above-consensus 6% forecast.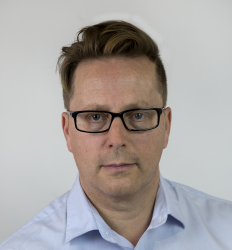 Latest posts by David Llewellyn-Smith
(see all)