Via BofA:
You want to know what 6% growth feels like?

We have become increasingly convinced of the prospects for exceptional growth this year. We came into the year with an above-consensus forecast of 4.5% which was boosted to 5.0% upon the earlier passage of stimulus. As warned, we are taking another leap forward and forecasting 6.0% growth this year. The good news doesn't end this year: we now expect 4.5% growth in 2022, up from our prior forecast of 3.0%. The growth trajectory will be hump-shaped this year with acceleration in 2Q and the peak growth rate reached in 3Q. This isn't without risks: if the virus isn't contained by the summer, our forecasts will prove too optimistic.

The consumer holds the key

The consumer will drive the upswing in growth. We see two primary factors: path of the virus/vaccine and trajectory for fiscal stimulus. Our baseline assumption is that Covid case counts stay elevated in the near term but reach sufficiently low levels by the end of the summer. We expect another round of stimulus to be passed in late-1Q and take effect in 2Q, likely totaling $1tr. The jolt from stimulus, the support of excess savings and the green light from lower virus cases should unleash pent-up consumer spending.

Higher, but not troublesome, inflation

Stronger growth means a lower unemployment rate and greater inflation pressure. The sharp return of certain services spending will also temporarily push prices higher. We look for core PCE inflation of 1.8% at the end of this year and 2.0% next. There will likely be temporary bursts of inflation throughout this year; we advise not overreacting.

Importantly, we do not expect to see a "troublesome" pickup in inflation.

The Fed won't be rushed

We expect an earlier exit given stronger growth and inflation prospects but you can be sure that the Fed won't rush. We expect the Fed to taper at the start of 2022 and risks build for a slip in Fed taper communications mid-year as the economy improves. We look for the Fed to hike at the end of 2023 once inflation conditions have been met including a year of 2% core PCE inflation, full employment, higher inflation expectations and evidence of an inclusive recovery. If there is doubt, the Fed will wait.

Rates: heading higher

Our 2021 forecasts were already well above consensus and the forwards, though the gap has narrowed as the market caught up to our views. We now reset our rate forecasts further above consensus due to expectations for an improvement in longer-run growth and inflation expectations supported by: (1) persistent bending of COVID case curve likely in 2Q21; (2) highly accommodative fiscal and monetary policy; and (3) very easy financial conditions. We revise our year-end '21 10Y UST rate forecast higher from 1.5% to 1.75% and see more scope for 2s10s curve steepening.
Yep. The virus is licked (for now):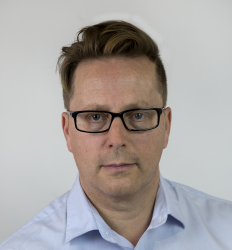 Latest posts by David Llewellyn-Smith
(see all)