See the latest Australian dollar analysis here:
In a crazy world, the rational is irrational and the irrational rational. That is how I would describe the state of play in the gold versus Bitcoin debate with the latest installment coming from Doubleline doyen Jeffrey Gundlach:
I am a long term dollar bear and gold bull but have been neutral on both for over six months. Lots of liquid poured into a funnel creates a torrent. Bitcoin maybe The Stimulus Asset. Doesn't look like gold is.

— Jeffrey Gundlach (@TruthGundlach) February 18, 2021
The short-term evidence is solid. A falling USD and tumbling (negative) real interest rates are the two traditional drivers of the gold price. Yet gold has completely failed to fire as these circumstances have unfolded while BTC has gone nuts instead:

For me, this is absurd over the long run. BTC has almost nothing in common with gold as a store of value:
Gold is physical, BTC is not.
Gold has 3000 years of human adoration, BTC three years.
Gold will have value in a systemic crisis, BTC will be worthless.
Gold is a central bank currency, BTC is not and never will be.
It's probably the last point that matters most. BTC can never be an official reserve asset because it implicitly undermines every fiat currency on earth. This makes it immensely vulnerable to regulatory risk. Given BTC's only real function is as a smuggling currency to avoid tax and other border controls, there's a kind of inevitability to it. The more successful it is, the more likely it is to fail.
The same charges can be leveled at gold but at nowhere near the same scale. Gold's very physicality and lack of portability prevent it from becoming a sufficiently broad medium of exchange to threaten the system. On the other hand, cryptocurrencies are so instant that they are potentially pure anarchy.
How big does BTC need to get before it is killed? Who knows? Today crypto is worth a paltry $1.4tr:

Versus a gold market at roughly $10tr.
Does that mean BTC and crypto need to grow ten times more before they are snuffed out? $10tr is still bloody small so maybe it's a lot more. I have no idea.
What I can observe is that BTC spent three years trading in line with the gold price which, in turn, was capturing the drivers of the reserve currency. Now BTC is rising even as the USD does. So, there is no coupling to anything other than perceptions of USD instability that I can see.
"Stimulus asset", sure, I guess, but yoked to what? Simplistic perceptions of monetary and/or fiscal chaos with no price value itself? Pretty ironic stuff.
BTC may have killed gold for now. But it's turn will come and when it does it will fall far further than gold ever could or would.
To zero.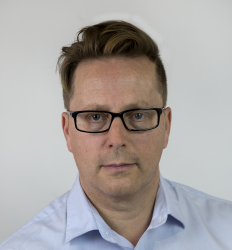 Latest posts by Houses and Holes
(see all)