All recent data shows that Australian mortgage demand is white hot.
The official lending commitments data from the Australian Bureau of Statistics (ABS) showed that the value of new mortgages (excluding refinancings) issued in December surged to record highs following explosive 31% year-on-year growth.
This growth was driven by owner-occupiers, where the value mortgages issued rocketed by 39% in calendar year 2020: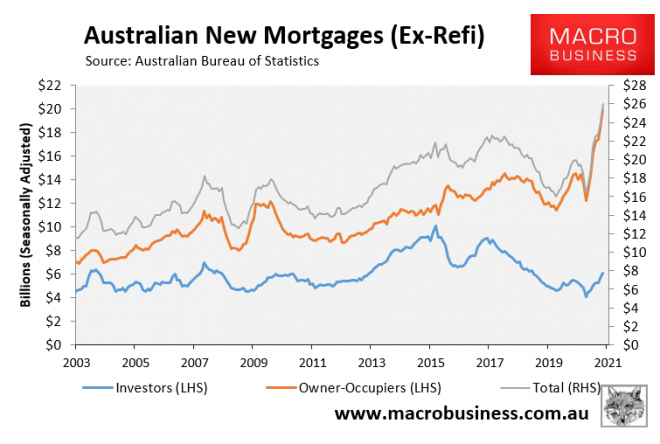 The CBA's internal data for January also showed that new lending for housing soared to new highs:

It seems Australian lenders are struggling to cope with the influx given mortgage approval times have blown-out to months:
Agents claim mortgage approvals are blowing out from around 20 to 60 working days as lenders struggle with rapidly rising demand and a growing backlog of applications, worsened by COVID-19.

"Some lenders are not even opening the files for 21 days," says Karen Firth, an agent in Perth…

"All the major banks are very slow and, in many cases, are not picking up files for a first review for 15-20 days" [Barry Thatcher, of Thatcher Finance].
The blow-out in mortgage approval times could pose issues for many borrowers given only one-in-five buyers planning to make an offer for a property have financed secured, according to analysis by the Real Estate Buyers' Association.
It is also a sign of the insatiable demand for property on the back of rock-bottom mortgage rates, government stimulus, and good old-fashioned FOMO ('fear of missing out').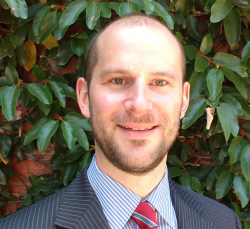 Latest posts by Unconventional Economist
(see all)