Yesterday's labour price index (LPI) data from the ABS revealed that Australian wages grew by a measly 1.4% in calendar year 2020 – a fraction above the all-time low recorded in the September quarter: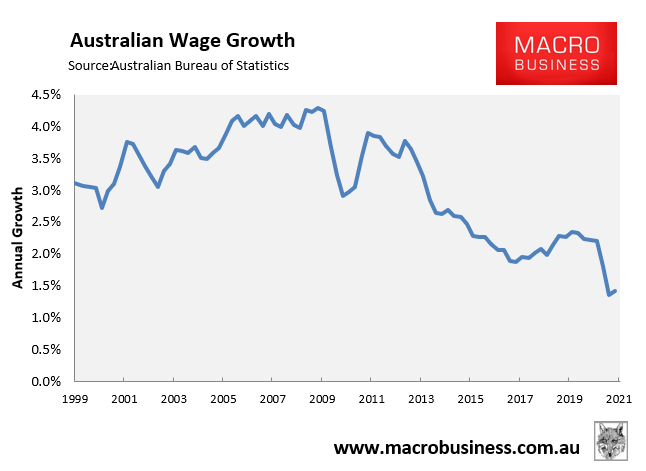 Today, the ABS has released Average Weekly Earnings (AWE) data for the November 2020 half, which recorded a sharp 1.9% decline in total earnings, with annual average earnings 1.9% higher through the year: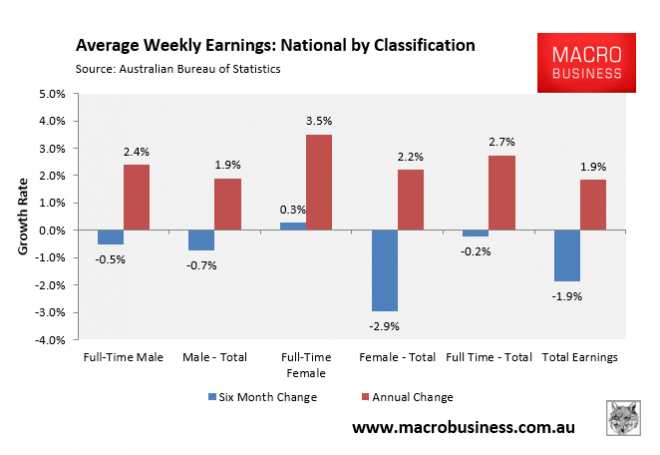 This 1.9% decline in AWE over the November half followed a sharp 3.8% rise in the May 2020 half, which caused annual earnings growth to surge: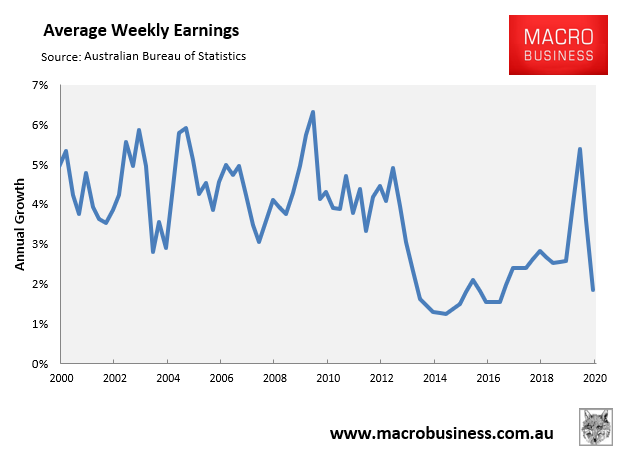 The volatility in AWE is easily explained.
Unlike AWE, the LPI measures like-for-like wages and, therefore, does not account for changes in the composition of the labour market.
As the COVID-19 pandemic caused huge numbers of lower paid workers to lose their jobs in areas like hospitality, it initially increased average earnings while placing downward pressure on wages within industries.
However, after lockdowns ended, lower paid workers re-entered the labour market, causing AWE to fall.
As noted by the ABS:
"The fall in average weekly earnings in November follows the large increase we saw in May… May was when the labour market impacts were greatest, with a higher share of job losses in lower paid jobs and industries, and those which remained had a higher earnings profile.

"The fall in average earnings in November highlights the extent of recovery in low paid jobs, hours and earnings since May. While the recovery has varied by industry and other factors, there has been enough recovery at the lower end of the distribution to put downward pressure on the average."
Thus, sharp shifts in the composition of Australia's labour market has caused wild fluctuations in AWE, which are not captured in the LPI.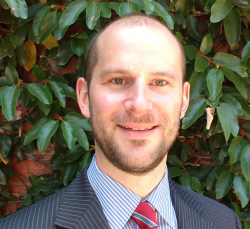 Latest posts by Unconventional Economist
(see all)