Last year, Labor's immigration spokesperson Kristina Keneally controversially called for Australia to cut immigration to "put Australian workers first":
"The post-COVID-19 question we must ask now is this: when we restart our migration program, do we want migrants to return to Australia in the same numbers and in the same composition as before the crisis? Our answer should be no"…
Keneally's lucid comment was immediately met with condemnation from Labor's 'open borders' brigade, alongside the usual 'growth lobbyists' that profit from high immigration, who accused her of "dog whistling".
These same population boosters also refuted the claim that Australia's mass immigration program disadvantages local workers.
Today I want to bring readers' attention to the latest Continuous Survey of Australia's Migrants, which was released recently by the Department of Home Affairs. This survey shows that recent migrants suffer from higher unemployment and are paid less than the general population, suggesting that Australia's immigration program is indeed undercutting Australian workers.
The next table summaries the results, with the key data highlighted in the red boxes:

Key things to note are:
Median annual full-time earnings of migrants was $13,900 (18%) below the general population in 2018;
Median annual earnings of migrants was $3,300 (6%) below the general population in 2018; and
The unemployment rate of surveyed migrants (13.1%) was nearly triple the general population (5.0%) in 2018.
As expected, labour market outcomes were better for the skilled migrant stream. But even here, the median full-time earnings of skilled migrants ($73,000) was lower than the general population ($76,000) in 2018:

Skilled migrants also experienced significantly higher unemployment (6.2%) than the general population (5.0%) in 2018:

These are concerning results given the general population includes both skilled and unskilled workers. Therefore, skilled migrants should earn significantly higher wages and experience lower unemployment than the general population, especially given they are brought into Australia to solve so-called "skills shortages".
The fact that they actually earn less and suffer higher unemployment than their local counterparts suggests Australia's "skilled" visa system is being used by employers to undercut local workers.
The obvious solution to restore integrity to Australia's visa system is to require all skilled migrants (i.e. both temporary and permanent) to be paid above the 75th percentile of earnings, which would require a median salary of around $86,000 or above (indexed to wage growth):

Such reforms would ensure that Australia's skilled visa system is used sparingly by employers and the government to import only the 'best of the best', not as a general tool to undercut local Australian workers.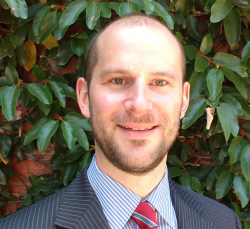 Latest posts by Unconventional Economist
(see all)