The radicalised ABC was in foment over the weekend that the Biden Administration is about to ramp pressure on Australia to accelerate energy transformation:
Pressure is increasing on Australia to toughen up its emissions reduction policies, as US President Joe Biden launches what's been described as an "assault on climate change."

President Biden has signed executive orders to boost renewable energy and transform America's reliance on fossil fuels.

It's part of his goal to have the US reach net zero emissions by 2050 and to encourage other countries to do the same.
Perhaps. But the two country's outlooks don't really bear it out.
Australia's AEMO has a central energy mix scenario based upon current policy settings:
The Central scenario demonstrates a moderate pace of change, with new developments required to replace aging assets in the next 20 years across the NEM and support existing federal and state government policies.

The Central scenario forecasts some regional concentration of large-scale renewable generation development over the near term, with renewable energy targets in Queensland and Victoria driving developments in those regions. New transmission augmentations to increase the connectivity of South Australia and Queensland into New South Wales will increase the capability of energy sharing to Australia's most populated state, reducing the need for significant local resources in the near term.
In short, by 2035, Australia will be producing only 20% of its energy from fossil fuels, down from today's two thirds.
On the other hand, the US outlook over a similar timeframe if we assume 750bn in renewable investment is worse, via Goldman:

The Biden Administration has flagged it would like to generate $5tr in renewables investment so there's scope for it to do better but the Goldman outlook assumes the realistic constraints of politics.
Adjusting for the need for baseload power, the US will still be producing half of its energy from fossil fuels in 2035. Gas will be predominant but even at 50% cleaner than coal, the US will be well behind the Australian transition in terms of emissions intensity in power. That will hold back its transport revolution.
Moreover, the Biden Administration aspires to commit to 2050 net-zero whereas all Australian states have already done so even if Canberra refuses.
How will it ramp up pressure on Australia from that vantage point?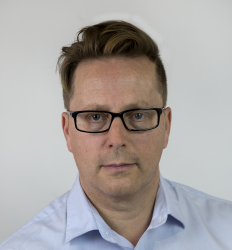 Latest posts by David Llewellyn-Smith
(see all)