Via Westpac:
The growth rate of the Index continues to point to above trend growth in the Australian economy through 2021.

In its February Statement on Monetary Policy the Reserve Bank forecast growth of 3.5% for 2021, almost in line with the Westpac forecast of 4%. With population growth forecast to slow to 0.2% in 2021 compared to 1.5% in 2019, both forecasts represent significant above trend growth.

Westpac expects this growth to be led by the consumer with consumer spending contributing around 3ppts to the overall 4% growth rate.

With the unemployment rate falling and Consumer Sentiment currently near a 10 year high the consumer is expected to compensate for the likely impact on incomes from the winding down in a number of the federal government income support programs by using its significant savings buffer (estimated by the Reserve Bank at $200 billion or 15% of annual income) to subsidise spending.

This growth profile is dependent on Australia continued success in managing the pandemic locally.

The Reserve Bank Board next meets on March 2. As we saw in the Minutes from the February meeting the Board is currently comfortable with its policy mix. Decisions around a further extension of the bond buying program; the continuation of the Yield Curve Control policy; and the Term Funding Facility (TFF) will be made later in the year. Westpac expects that the bond buying program will be extended beyond October; Yield Curve Control will be maintained through 2021; but the TFF will be largely scaled back after June.

The extension of the first two programs will be determined by progress on inflation; wages; and employment whereas bank liquidity will be the key factor for the TFF.

We expect progress on inflation and wages to be particularly slow. On the other hand the Minutes assessed that there had been no signs of deterioration of funding and credit conditions in the financial system.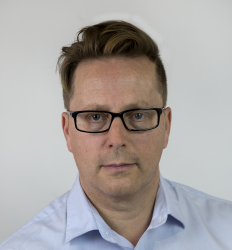 Latest posts by David Llewellyn-Smith
(see all)