For years MB has warned about the decline in industrial capacity and the threat to strategic stability that that represents. In no sector has this been more clear than fuel refining capacity which has diminished from 10 refineries in the 1980s to four last year:

Since then, Kwinana has announced its intention to become a fuel import terminal only. And today:
ExxonMobil's move to shut its Melbourne fuel refinery has sparked a warning about the impact on other major manufacturers who rely on its products.

…"The effect is a bit more significant than that. It is a key piece of Melbourne's and Victoria's and Australia's advanced manufacturing structure," Mr Kennedy said.

Mr Kennedy said major manufacturers such as Qenos relied on products from the Altona refinery and would now likely have to source that material from China, which was less reliable.
You don't say.
What can I say? The transition to EV transport is lagging badly. Cheap gas is being ripped out of the ground and sold in Asia at half the price of here. The reliance on fuel imports is replete with geopolitical risk. Manufacturing is shocked again.
Meanwhile, the Morrison Government is pre-occupied with fighting conspiracy theorist troglodytes obsessed with symbolic politics around coal, while bedding down a gas export cartel that is ripping Australians off blind, as well as securing an emergency oil reserve domiciled on the other side of the planet, and doing nothing for fuel security beyond hosing hastily concucted subsidies that have now been summarily rejected.
Energy is the key input into our economy, technology, industry, living standards, social order, indeed civilisation and modernity, and the Morrison Government is AWOL, corrupt, or dragging the chain on every single facet of Australian security of supply.
Expect a new policy announcement and advertising campaign shortly for the launch of FuelKeeper which will source a magical new supply of petrol and jet fuel from the dark side of the moon.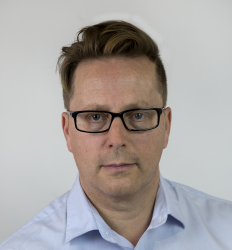 Latest posts by David Llewellyn-Smith
(see all)