According to Citi, the case for the Australian dollar remains bullish after selling last night triggered by veiled threats in China to blockade rare earth exports:
UDUSD: We believe it is premature to sell AUDUSD on the back of China rare earth export curbs headlines as it appears government officials have only enquired about the impacts of export curbs on the US and European defense sector but we await further details before trimming our longs. Over the medium term we continue to expect AUDUSD to trade up to high 0.79 area, potentially 0.80. We remain long AUDUSD and EURNZD (to hedge a potential dovish surprise from the RBNZ). Flowsovernight have seen AUD cross selling.
Others are wary of thee RBA. For instance, RBC:
AUD:RBA AssistantGovernor Kent participates in panel at Financial and Treasury Association's FX roundtable overnight tonight, followed by a Q&A session. There is no guidance on the precise subject matter, but markets will be alert to any comments on the undesirable deflationary impact of recent AUD gains. At the time of the February rateannouncement, the RBA noted that

the exchange rate has appreciated and is in the upper end of the range of recent years.
The minutes of that meeting were released overnight and continued to send a clear message that the RBA will likely err on the side of more, rather than less, accommodation for some time. Our economists note the following key sentence

"Members concluded that very significant monetary support would be required for some time, as it would be some years before the Bank's goals for inflation and unemployment were achieved. Given this, it would be premature to consider withdrawing monetary stimulus."
Bravo RBA. You are finally getting into their heads.
Finally, Credit Suisse remains bullish:
We stay bullish for 1.4302/77 and eventually 1.49/1.51 GBPUSD continues to push strongly higher after successfully defending key support from its 13-day exponential average on Friday, now at 1.3796 with the market moving well above 1.3900. With a major base in place above 1.3514,we maintain our core and long-held bullish outlook and look for strength to extend to 1.3997/1.4000 next, where we see scope for an initial pause. Above here in due course though can see resistance at 1.4091 next with our first major objective at 1.4302/77–the key 2018 highs and 50% retracement of the 2014/2020 bear trend–which we expect to cap for a fresh consolidation phase. Big picture though, we continue to look for an eventual move to our raised target from December at 1.49/1.51. Support is seen higher at 1.3884initially, then 1.3866/62,with1.3843 ideally holding to keep the immediate risk higher. Below can see a retreat back towards 1.3796/76 again, but with fresh buyers expected to show here. Support at 1.3796/76ideally holds, with resistance seen at1.3997/1.4000 and then 1.4302/77.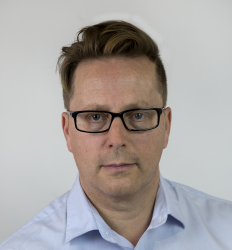 Latest posts by David Llewellyn-Smith
(see all)