See the latest Australian dollar analysis here:
Readers will know that we have been expecting a scary steepening of the bond curve. The reasons are clear. The global vaccine recovery has begun. Central banks have nailed short-end yields to the floor. Fiscal stimulus is booming. There are short-term inflation pressures in the global inventory rebuild and production bottlenecks. Energy prices are surging.  And there are very favourable base effects for higher inflation for months to come.
That back-up in yields is really gathering steam. Just about everywhere:
'
The US is leading. Markets there are beginning to price out dovish Fed rhetoric:

It is on track to match the 2013 "taper tantrum":

And has further to go:

Which brings me to the point of this post. We know that China is the leading indicator of this cycle. It was first into the virus and first out of it via stimulus measures. Now it is the first to tighten. Its yields have been backing up for months, driving CNY higher with capital flows. But that yield advantage has now rolled over versus the US:

The same is the case for the US and Europe. The US is far ahead of Europe on the vaccine rollout, indeed the latter is bizarrely slow:

And relative growth expectations have also rolled:

Remember that it is this dynamic and the stronger EUR that results that plays a crucial role in delivering early cycle "reflation" falls in the US dollar. Yet the US is headed for materially stronger growth, higher inflation and higher yields than Europe is.
Add that Chinese tightening will begin to bite in H2, and CNY come under pressure as growth and inflation begin to fall back, and we have a clear case for a stronger US dollar before very long. This is even more so given how overbalanced towards US dollar shorts the market is positioned in.
If so, that will end the "commodity supercycle" rhetoric that is suddenly so popular and sink the Australian dollar before very long as well.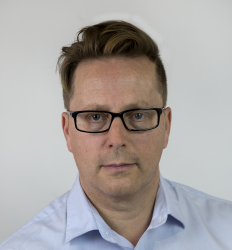 Latest posts by David Llewellyn-Smith
(see all)