Via the Bloomberg G20 Zero-carbon policy scoreboard:
Governments around the world are considering how best to drive companies and consumers to reduce greenhouse-gas emissions with a view to avoiding catastrophic climate change. Many have begun to implement policies to achieve their goals, including setting a growing number of 'net-zero' targets. But which policies have been effective at spurring change so far, and what are the common pitfalls? Where could the next policy-driven opportunities lie? This report seeks to answer these questions by evaluating the G20 countries' policies to spur decarbonization to determine which governments have implemented the support needed to realize the goals of the Paris Agreement. It highlights examples of what works and could be replicated elsewhere, and flags where more progress is needed.

This is an extended excerpt from the full Zero-Carbon Policy Scoreboard report. Clients can access this more detailed assessment of the policies driving decarbonization in the G20 economies, as well as the underlying datasets, at the following links: web | terminal.

Scoreboard methodology

• The 19 countries covered in this report have been scored out of 100% based on 122 qualitative and quantitative metrics that encompassed the number and types of policies implemented, including by state or provincial governments for the U.S. and Canada, and by the EU for the bloc's member states.
• We then assessed the 'robustness' of each country's policies as applied to six sectors – power, low-carbon fuels and carbon capture & storage, transport, buildings, industry and the circular economy. The evaluation took account of the transparency and predictability of the process, completeness of the policy mix, ambition and achievability, impact and contribution toward the country's targets.
• Other, entirely quantitative metrics were used to evaluate the effectiveness of a country's policy regime, such as sales of electric vehicles (EVs) or heat pumps, and share of renewables in a country's total electricity generation.

Scoreboard results

• Germany, France, South Korea, the U.K. and Japan are in the top quartile because they have implemented a higher number of robust, concrete measures to achieve ambitious-but achievable targets. Their policy-making processes are relatively transparent and predictable, and their initiatives are starting to have a measurable impact increasing renewables build or electric vehicle (EV) sales, for example.
• With an average score of 67%, these countries have strong incentives for renewable power and flexible resources such as battery storage. In addition, their governments have begun to introduce measures to reduce emissions outside the electricity sector – notably transport and/or circular economy. This is important because all five nations have net-zero emission targets for 2050, legislated or due to be passed into law in the next year.
• More often than not, policy makers in these nations have introduced both supply- and demand-side policies – making use of carrots and sticks – as well as for related infrastructure. They all price greenhouse-gas emissions or tax fossil fuel consumption, although none of their policies in these regards is perfect.
• No country has a perfect score for all areas, with those for the industry and buildings sectors most commonly the lowest. Governments will therefore need to consider how to best address these weaknesses if they wish to achieve their climate targets and deliver their share of emission reductions.

• Coming close behind are those in the second quartile: Italy, Canada, China, the U.S. and Australia all have strong decarbonization policies in at least one sector. Most commonly, this is for power but two have secured the top spot for other areas of the economy: the U.S. ranks first for fossil-fuel decarbonization, and China for transport (with France and Germany).
• However, with an average score of 50% among them, these governments' policy mixes are generally incomplete, meaning they have yet to promote decarbonization in some areas. Alternatively, they may have gaps in the policy support they offer to certain sectors.
• With an average score of 38%, India, Mexico, Brazil, South Africa and Turkey are in the third quartile because they offer notably less support for decarbonization, both in terms of number and quality of policies. This is especially the case outside the power sector – eg, industry and circular economy.
• Those in the bottom quartile – Argentina, Indonesia, Saudi Arabia and Russia – have significant room for improvement. Their average score of just 28% reflects a dearth of measures in place. They have done most in power, but even those policies are often hampered by delays or overly stringent rules on participation. These countries have done little to nothing to decarbonize their transport, industry, and buildings sectors.
Last among developed economies.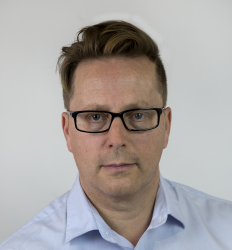 Latest posts by David Llewellyn-Smith
(see all)