It's been a long and hard road including, in my view, the expression of Donald Trump's revenge on the American people for giving him the boot, but the US is on track to whip COVID-19 by mid-year. Levels are still high but falling fast. Via BofA:
The number of people hospitalized with COVID-19 in the US has declined dramatically to 81,439, or 51,035–39% off the peak which occurred on January 5th(Figure 3)-a rapid turn in the crisis (Figure 4). The decrease is broad-based (50 states+DC, except for AKthat saw a minimal 2-person increase over the past week). The weekly percentage change in US COVID-19 hospitalized is consistent with the largest declines seen during the Coronavirus crisis (Figure 5). Moreover the 7-day test positivity rate has declined to7.2% from the 13.6% peak on January 8th(Figure 6). Since hospitalizations are lagged relative to time of infection the USCorona outbreaks peaked back in the second half of December. Finally, the vaccine rollout in the US has accelerated to above 2mn doses per day over the weekend and a cumulative 41.2mn doses administered through February 7th(Figure 7,Figure 8).
As hospitals are debottlenecked, the economic boom cometh.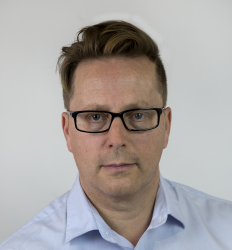 Latest posts by David Llewellyn-Smith
(see all)