Mark Lucas, the chairman of the peak lobby for education agents working in Australia called the International Students Education Agents Association (ISEAA), has called on the Morrison Government to "reinstate the link between international students and immigration" to reinvigorate the edu-migration industry.
"Australia can't survive without migration. Our birth rate is getting to below replacement levels"…

"So why not have students who you can assess while they are studying? And when they've finished, you can say, 'yes, you are educated and yes, you have assimilated into the culture of the country'"…

He said Australian vice-chancellors should lobby the government much harder to open the door again to students…
We've been here before.
After a strategic review of the student visa program in 2011 ('the Knight review'), the Gillard Government greatly expanded working rights for graduate (485) visas in 2013.
In particular, 485 visa holders were not required to meet skills shortage requirements and were permitted to remain in Australia for between two and four years after they completed their studies, rather than the previous 18 months.
Therefore, unlike temporary skilled shortage (TSS) visas, holders of graduate (485) visas were not required to be qualified for any of the jobs on the Skilled Occupation List. They did not need a firm offer of work from an employer. They were not required to be paid a minimum salary. Nor must they find a job related to their qualifications or require a certain level of skill.
In short, 485 visa holders could work or study in any job, for any employer. And their visa remains valid even if they cannot find a job.
The Knight review was strongly in favour of expanding post-study work rights because it would greatly increase Australia's attractiveness as a destination for international students, in turn delivering significant benefits to Australian universities and employers.
As a result, Australia's graduate (485) visas are considered among the most attractive of their kind in the world because they provide full work rights.  They are also highly valued by international students because they are perceived to be a pathway to permanent residency.
As Peter Mares explains:
Knight stated plainly that an expanded work visa was essential to "the ongoing viability of our universities in an increasingly competitive global market for students." Vice-chancellors also made the connection explicit. At the time, Glenn Withers, chief executive of Universities Australia, said that Knight's "breakthrough" proposal was as good as or better than the work rights on offer in Canada and the United States.
Clearly, the ISEAA's recommendation is more of the same and is further bonafide evidence that the international education industry is really just an immigration scam in disguise, with Australia's universities behaving more like migration agents than educators.
As usual, the deleterious impacts on the labour market or pedagogical standards from the explosion in international student numbers has been ignored entirely by these lobbyists.
Before COVID hit, Australia had the highest concentration of international students in the world at roughly 2.5 times the concentration as the United Kingdom's, triple Canada's, and five times the United Sates':

Such levels were always unsustainable, brought about by cratering entry and teaching standards.
If anything, Australia should explicitly target a smaller intake of higher quality international students by:
Raising entry standards (particularly English-language proficiency);
Raising financial requirements; and
Removing the link between studying, work rights and permanent residency.
The above reforms would lift student quality, would raise export revenues per student, and would lower enrolment numbers to sensible and sustainable levels that are more in line with international norms. They would also help to improve teaching standards and the experience for domestic students, which should be our universities' number one priority.
Education should be about higher learning, not higher earning.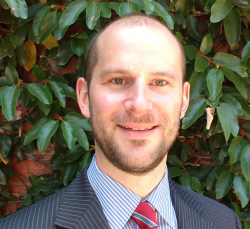 Latest posts by Unconventional Economist
(see all)