Last year I created a bit of a stir when I declared that The Australian's Adam Creighton was "pyscho":
It was clear that Victoria did NOT have the wherewithal to succeed with contract tracing and testing when the second wave hit. That's why there was a second wave! The only mistake VIC made in that context was not shutting down sooner, meaning we all had to be locked up for longer. That was, in part, owing to the whining of the psychos.

If it had not locked down then the 3% mortality rate would have killed tens of thousands, the economy would have ground to a halt anyway, and the state would have become the isolated leper colony of Australia.

Today VIC should have that testing and tracing capacity, modeled on NSW's outstanding success, and should open up quickly. Manchurian Dan is moving too slowly but there is no elimination strategy. And yes, he should be out on his arse for his quarantine and contact tracing schmozzle.

All these virus psychos do is whinge using straw man alternative strategies that did not or do not exist. Their trade is in false binaries, not logic or reality. If we'd have listened to Adam Creighton throughout then we'd have mass death, an even worse economy, and resemble the US with no end in sight to both.
But today, the facts have changed. Vaccines are here. Victoria has supposedly repaired its COVID capacity and the future is bright. Yet, psychologically, the Australian population is lagging badly as leadership continues to wield the lockdown truncheon for its own ends. Adam Creighton is now spot on:
The west, and Australia and New Zealand in particular, are suffering mass psychogenic illness, where only sociology, psychology and the perverse incentives of large welfare states, can explain the ongoing obsession with COVID-19 and our medieval responses to it after almost a year of improved treatments and new information.

For three German and Spanish economists, it's time to ask this question: have we forgotten the rationality that's meant to define policymaking in advanced liberal democracies? Their new research paper, COVID-19 and the Political Economy of Mass Hysteria, lays out how our biological tendency to overreact coupled with a social and mass media that profit from panic, plus powerful welfare states, make mass psychosis likely, and hard to reverse.

"Governments have prohibited activities that reduce fear and anxiety, such as sports and socialising, thereby contributing to anxiety and psychological strain," one of the authors, Philipp Bagus, told The Australian.

"They have instilled fear in the general public to achieve political goals, exploiting the negativity bias of the human brain," he said, revealing how a leaked German government paper last year recommended scaring people to ensure compliance with health advice. "Politicians have an incentive to overshoot the mark in their responses to a threat because they are largely exempt from the risk of possible wrong decisions and their costs, which they pass on to others," Bagus added.
There are all kinds of urgent reasons why we need to get back to normal. Australia as a community is sundered. State governments have Balkanised us psychologically such that fun state rivalries have become almost hard borders and separate identities. Take the latest polls for the WA election which have a whole swag on loon parties in the running for seats including the WAxit Party, which is seeking secession, two anti-vaxxer parties seeking endless virus and The Great Australia Party which is a grab bag crazed grievances.
Foremost among the need to come back together is to get the economy moving in areas of high touch services such as travel so that we can get unemployment down and living standards rising. Psychological risk aversion may do structural harm if it squashes Australian imaginations and entrepreneurialism.
Second, there is a very real danger that Australia will be left behind as other developed economies open domestically and internationally sooner. If we don't swing from "elimination" to "herd immunity" pronto then as borders reopen worldwide, Australia will be the only one still shut, prolonging the damage much longer than necessary. We are already miles behind on the vaccine rollout.
Third, how are we going to address any of the great national policy challenges ahead if we can't pull together out of the virus? From climate change to economic reform to China-decoupling and repair to our own liberal democracy, the current state of national paranoia leaves everybody vulnerable to division, populism and conspiracy theories.
Finally, there is a plague of depression and paranoia resulting from fear and lockdown. For our own mental health, and that of our kids, we need to move on and get out some more. I have noticed my own kids carrying an increased burden of cynicism post-COVID.
Ruthless state leaders are trading on our browbeaten state of mind. Making matters worse, we have a political robot for a PM who couldn't empathise with, nor lift, the national mood to save his political life. So there is very little leadership of the community to bring us back together. Why isn't he on the hustings championing the better future in prospect? Last week he instead fully endorsed Victoria's panic attack lockdown.
In short, it's up to us.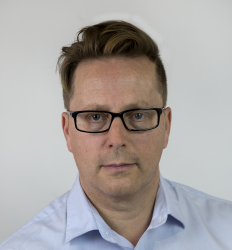 Latest posts by David Llewellyn-Smith
(see all)