See the latest Australian dollar analysis here:
A couple of charts today show that there is a developing problem for the short USD trade that is currently dominating markets. They pertain to the EUR:

DXY can't fall if EUR is. Largely this lag in recovering EUR yields is a function of its second-round COVID lockdown. With vaccines rolling out now and being targeted specifically at vulnerable groups first, European growth will benefit most as it comes out of the pandemic. Goldman is forecasting an astonishing 20% surge in European growth year, double that of the US. Whatever the number, it will be impressive given Europe has more catch-up growth in store than the US does, though both have heaps.
So, it should be that European yields also have more room to rise as well and that yawning yield gap should close as we push deeper into 2021. Especially so, since Europe will also much more exposed to the global recovery and inventory cycle than the US is.
But that will also be its downfall in the foreseeable future. With China already tightening and its growth beginning to slow in the second derivative, with headline growth to follow in H2, European exports will begin to slow moving into 2022 and a new US growth advantage scenario emerge on the back of stronger fiscal, as well as better domestic demand.
Thus, I don't think we're going to rerun the endlessly weak US dollar scenario that we did in the post-GFC deleveraging period which, in turn, means that the world will start experiencing the good old deflationary scenario that has dogged it for years moving into 2022 as well. That is, China slowing, Europe following, USD rising and commodities falling.
Unless we see some new tremendously powerful MMT surge in DMs, the commodity supercycle being peddled around the joint looks a lot more cyclical and short term.
The Australian dollar will follow these trends.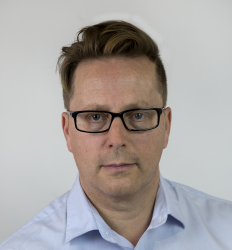 Latest posts by David Llewellyn-Smith
(see all)