It's all good news today, at the SMH:
The NSW government has shelved plans to start returning 1000 international students to Sydney each week in a blow to some of the city's major universities.

Premier Gladys Berejiklian told The Sun-Herald in November she wanted to use a third of the state's hotel quarantine slots to bring in international students and skilled migrants, starting as soon as this month.

The push was at odds with Prime Minister Scott Morrison and a national cabinet agreement which made returning Australians the priority leading up to Christmas.
…On Saturday, Ms Berejiklian said of her original plans: "I think that's always our aspiration, but we can't pretend about how serious the current mutations of the virus are, and until we understand better what those strains are doing."
Translated that means "I was bloody reckless when I put the interests of blood-sucking universities and developers ahead of the community. Now my agenda for crushed wages and higher house prices has been exposed I will beat a hasty tactical retreat".
Obviously, the hotel quarantine capacity should prioritise Aussies, or what's the point of being one? As well, it should be free for nationals and foreigners should pay. The opposite of current arrangements.
Owing to 0verly-generous work rights, foreign students add more supply than they do demand to the economy so this is great news for Australia's millions of under- and unemployed who will no longer have to compete with as much cheap foreign labour. Especially Aussie kids.
Sadly, the deeply corrupt Virgin Premier will doubtless be back with more ill-conceived plans in due course and vaccines will open these people flows later this year anyway.
We can at least look forward to no return of Chinese numbers as the CCP delivers better Australian national interest policy than our corrupt leaders do.
This is one key reason why we see Sydney and Melbourne property underperforming this year.
In short, it's all upside here!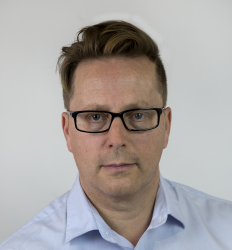 Latest posts by David Llewellyn-Smith
(see all)