As usual, we turn to the ABC for the worst possible take on US politics. Stan Grant has taken a leaf straight out of the "we're all rooned, said Stanrahan" playbook:
CNN called this a "solemn" moment. The impeachment — again — of Donald Trump is about the soul of America.

It is more accurate to say it is a reflection of the damaged soul of America.

While news networks and political pundits cast this historic moment as renewing and upholding democracy, the truth is American democracy looks like a sham — a rigged game played by Washington elites.

America is a tribalised society, fractured along class, race and culture. One thing they do agree on is that politics is the problem.

There are some who would say this second impeachment is proof the system works. It is instead a system trying to catch up.

The system that delivered us Trump is now trying to rid itself of him.

But the impeachment of Trump only reveals how deep this cancer is. Ten Republicans voted to impeach but the Republican Party overwhelmingly stands with Trump. Trumpism is alive.

The nation's capital looks like Baghdad: heavily armed military on street corners. There are more American troops in Washington DC than in Afghanistan.

History was made, and it underscores that our world is at an historic juncture. The post-American world is coming increasingly into view.
And on it drones into near-suicidal pessismism.
My view is different. The problems that beset US political division have just taken a major turn for the better. The election of the Democrats to both houses and vaccine rollout means four important things.
First, the Biden Administration is now in a position to deliver fiscal policy on its platform of class remediation which includes higher corporate and capital gains taxes, much higher minimum wages and better health care. Certainly, these will be beset by the usual divisive politics. A major test for the Dems' determination will be whether or not they target the filibuster early on. If they do so it will be a clear signal that they are serious about reform. If not, it will suggest that they are indeed still playing games and readying to throw their hands up and blame Republicans for failing to deliver on the platform. But the opportunity is very clearly there.
Second, the Dems have a good shot of impeaching Trump successfully in the senate which will prevent him from ever running again.  Republicans will enter a period of savage civil war if it doesn't happen.
Third, the putative MMT revolution means the Dems will also be able to carpet-bomb states with economic renewal public investment. This has two important implications. First, they will seek to sure-up the traditional mid-west rust belt states that swung to Trump because the Clintonian Dems forgot about class politics. This will go a long way to ensuring that these states remain blue for eight years and keep the Dems in the White house. As well, it will enable Washington to do the same in red states such that they can deliver improving living standards for the first time in many years. This will not cure all evils but it will go some way to lifting working centrists towards getting a better job and buying a new car instead of sitting around being enraged by 8Chan.
The first three points mean that likelihood is that Trump is history and with him goes the cult of personality with no obvious successor.
The danger is clearly there that such a figure could emerge to rally the right-wing nutters but that brings me to point four. With a bit of luck the vaccine rollout will end the pandemic and keep it that way into the future. There is a very real chance of it returning in mutated form but there is an equally good chance that the base of vaccine science will be sufficient to pace with it if it does. Stan Grant pays no heed to the role of the pandemic in exacerbating US divisions even though, as Niall Ferguson pointed out recently and I have argued all year, there is a long history of nasty pandemics precipitating violent revolutions. Such mass health trauma sends people barmy for a while and clever populists can mobilise that collective neurosis.
None of this is to downplay real US divisions and the danger of further political convulsion. But it is realistic to conclude that US political divisions are setting course for better outcomes for the next eight years. The odds are certainly better than gloomy ABC commentary suggests. After all, US democratic institutions are intact and that brings its own historical inertia.
Stanrahan be damned.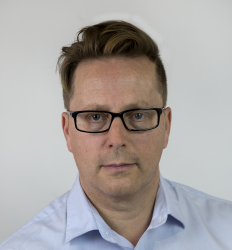 Latest posts by David Llewellyn-Smith
(see all)