There's been crazy scenes overnight and this morning in the US, where thousands of unmasked pro-Trump supporters have stormed Capitol Hill demanding Trump remain US President:
The SWAT teams and the National Guard have been called in to disperse the protesters and a curfew has been called.
Here's a summary of the day's events via The ABC:
Donald Trump held a rally in Washington DC, urging Vice-President Mike Pence to overturn the election result
Congress began a joint session, with Mike Pence presiding, to count the electoral college votes
After Trump's rally finished, the crowd left and some supporters stormed the US Capitol Building, which was placed in lockdown
Rioters breached the US Capitol Building and the the US House of Representatives and Senate were evacuated. Congressmen and women were taken to secure locations
There was an armed standoff outside the House of Representatives. Rioters breached the US Senate chamber and posed for photos
One woman was shot in the chest on the grounds of the US Capitol and taken to hospital in the critical condition
President-elect Joe Biden spoke from Delaware, called the events an 'insurrection' and demanded President Donald Trump call off the 'siege'
A short time later, Donald Trump released a video on Twitter telling the rioters to 'go home', but repeated his unfounded claims about electoral fraud
President Trump has ordered protesters stand down but continues to fan the flames by claiming election fraud:
— Donald J. Trump (@realDonaldTrump) January 6, 2021
I am asking for everyone at the U.S. Capitol to remain peaceful. No violence! Remember, WE are the Party of Law & Order – respect the Law and our great men and women in Blue. Thank you!

— Donald J. Trump (@realDonaldTrump) January 6, 2021
Please support our Capitol Police and Law Enforcement. They are truly on the side of our Country. Stay peaceful!

— Donald J. Trump (@realDonaldTrump) January 6, 2021
Mike Pence didn't have the courage to do what should have been done to protect our Country and our Constitution, giving States a chance to certify a corrected set of facts, not the fraudulent or inaccurate ones which they were asked to previously certify. USA demands the truth!

— Donald J. Trump (@realDonaldTrump) January 6, 2021
This is truly American democracy's WTF moment.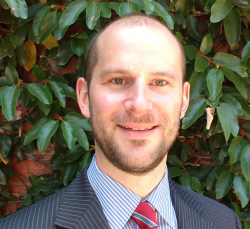 Latest posts by Unconventional Economist
(see all)