Via BofA:
 Discharged from hospital. We saw a 2,091 person decrease in the number of people hospitalized in the US with Covid-19 over the last week, the first decline since September 23rd. Just four days ago there was a 7,167 person weekly increase and since then the number has declined gradually. While the decrease is broad-based (31 of 51 states+DC), the decline in weekly change of course is dominated by, FL, GA, NY and TX. Further, inspection shows continued improvement in the fall outbreak states (mainly in the Midwest) and stabilization in some of the worst more recent winter outbreaks, such as in Los Angeles County that saw a weekly decline of 221 after having peaked at an increase of 1,612 on December 22nd.

 Vacman 1, the Mutants 0.  Importantly, data for the number of people hospitalized with Covid-19 is very persistent–even weekly changes. The other two times the hospitalized population began decreasing–in April and July–the declines continued for two months. It takes a long time to undo the impacts of lockdown-type measures and other restrictions. Now it could be different this time with the UK mutated version of the virus circulating in the US. However,the marked declineof the weekly change in number of people hospitalized is consistent with only limited spread so far. Hence it makes sense to expect continued improvement in US Covid-19 outbreaks for some time. The longer the better as in the meantime vaccinations work to protect the most vulnerable people. Data shows more than 11million people in the US have been vaccinated–including more than 1.2 million in long-term care facilities–with the pace accelerating rapidly including more than 900,000 on average each of the past two days.
The Biden Administration has committed to one million vaccinations per day. It's a stretch target but the CDC says it is possible.
By mid-year 100m Americans will be immunised and back in circulation. That likely include all of the most vulnerable.
In a society as  ruthlessly dedicated to individual freedom and responsibility as the US, I expect that this will unleash an economic catch-up growth boom,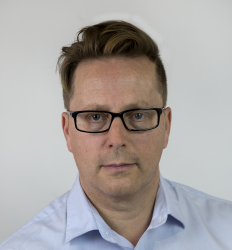 Latest posts by David Llewellyn-Smith
(see all)