As we know, the Morrison Government is seeking to abolish responsible lending rules, in contravention of the Hayne Banking Royal Commission, which recommended these rules remain in place:

Under the consumer credit amendment bill, which was introduced in December, responsible lending obligations will essentially be removed from the national consumer credit rules, with the only exception being small-amount credit contracts and consumer leases, where enhanced obligations will be introduced.
Consumer groups have already slammed the proposed reforms, claiming they would make it easier for lenders to take advantage of borrowers.
An assessment by the Australian Treasury has come to a similar conclusion, claiming the changes have the potential to increase the risk of consumer harm:
As well as shifting responsibility for bad loans onto borrowers, the reforms, which make up the proposed new national consumer credit protection rules, could lead to some borrowers getting lumped with loans too big to service, leaving them overextended, according to the document prepared by Treasury.

In addition, the reforms, which are due to commence from March, could result in lenders taking on more risk, Treasury's regulation impact statement released under Freedom of Information rules said.

"Without every application subjected to the current intense inquiry and verification process, there is the potential for some consumers to get extended credit they previously would not have received," Treasury said of the government's move to remove responsible lending obligations.

"The imposition of obligations at the portfolio level may (also) lead to lenders taking on more risks — at the margin — in lending, which can lead to more instances of consumer harm," it warned…

"Under (the reforms), consumers will need to take greater responsibility, in particular noting the potential risk they could face through receiving unsuitable credit, if they provide incorrect or incomplete information to a lender.

"Consumers may underestimate or misunderstand their repayment capacity, leading to them obtaining credit they may otherwise not have obtained," it said in the impact statement.
Remember, neither of Australia's financial regulators, ASIC and APRA, were consulted on the reforms. Instead, the decision to axe responsible lending reforms was a slimy deal between the Morrison Government and its backers in the banking and property industries.
Labor, The Greens and the Senate cross-bench must unite to block the Coalition's proposed policy sabotage. The Hayne Royal Commission's number one recommendation must be upheld.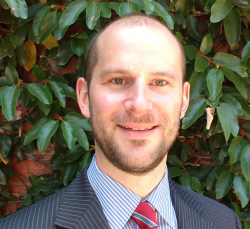 Latest posts by Unconventional Economist
(see all)