ABC 7.30 Report ran an interesting segment questioning whether hotels are the safest and best places to hold people in quarantine?
The key extracts from the transcript are below:
PROF. TONY BLAKELY, EPIDEMIOLOGIST: Hotels have been very convenient in this outbreak, in this pandemic, because they were there.

However, it is not perfect, it is not textbook quarantine, because you have got close confines with people in narrow corridors passing each other, ventilation systems that may not extract from the room directly outside but actually share some air between spaces, so it is not perfect.

GRACE TOBIN: On Friday, Queensland's Premier will push the National Cabinet to consider using alternative facilities like Howard Springs in the Northern Territory or four-star mining camps like this one in Gladstone.

The Federal Government is already facing calls to step in and set up a national quarantine facility as 7.30 featured last night.

CHRIS BOWEN, SHADOW HEALTH MINISTER: It's good that the states took their share of getting the job done, but ultimately, it's the Prime Minister and the Federal Government who are constitutionally responsible for quarantine.

GRACE TOBIN: The Federal Government says states and territories are responsible for managing quarantine, but it supports them establishing alternative facilities.

TONY BLAKELY: We will need a quarantine facility at least until the second half of this year and the better it is, the more normal life people living in Australia can have because the virus doesn't leak out as much.
All of Australia's recent COVID-19 outbreaks – Melbourne, Adelaide, Sydney and Brisbane – have stemmed from failures in hotel quarantine that have led to the virus leaking into the community.
The costs have been enormous, resulting in widespread hard lockdowns, border closures, disruptions, and many billions of dollars in lost economic activity and economic stimulus.
Effective quarantining of overseas arrivals is Australia's first and best defence against the virus. It is Australia's number one risk area and where the greatest emphasis and resources from our governments must be placed.
No other COVID-19 mitigation measure comes close to having an robust quarantine system.
It simply makes no sense housing quarantine in densely-packed inner-city hotels where the risk of contamination and spread into the community is high.
Instead, Australia's quarantine system should:
House international arrivals away from population centres (e.g. in low density remote army bases and mining camps);
Utilise only highly trained and well paid staff;
Ensure these staff work in dedicated teams (to avoid cross-contamination) and remain on site throughout their deployment (similar to mining FIFO workers); and
Conduct regular testing of quarantine staff and guests.
The Howard Springs Facility in the Northern Territory is the model that Australia's governments should seek to emulate:

Sure, implementing such a system may cost more than current quarantine arrangements. However, these extra direct costs are a small price to pay to avoid further virus outbreaks.
The federal government must also take the lead and stop passing responsibility to the states.
The federal government is best placed to coordinate and fund Australia's quarantine effort. It also has constitutional responsibility for quarantine and managing Australia's international border.
Australia's governments simply must get quarantine arrangements right if we are to avoid further costly virus outbreaks, shutdowns, and disruption. This necessarily involves moving quarantine out of city hotels into low density accommodation in remote areas.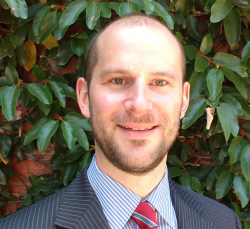 Latest posts by Unconventional Economist
(see all)