Sir Fomo McSpruikerson is an expatriate billionaire and proud proprietor of The Strayan, a vanity media project designed to boost his assets. 
Josh Frydenberg announces dob-in line for Australians who haven't bought an investment property
Treasurer Josh Frydenberg has announced a new national dob-in line for Australians that are suspected of not owning an investment property.
The announcement came hot off the heels of a dob-in line for suspected owners of illegally purchased property by foreign buyers.
The dob-in line, which will be run by the ATO, will be modelled off the success of the COVID dob-in lines and will allow Australians to continue to snitch on their neighbours that are suspected of not being in crippling mortgage debt.
"This is a scourge that's blighting our great nation. It's frankly unAustralian and I won't stand for it," Frydenberg told The Strayan.
"All I hear from these millennials is that they're priced out and can't afford to buy which I frankly think is a cop out. Owning property is every bit as patriotic as joining the military and in my view, far more important to the health of this country."
Meriton CEO Harry Trigaboff lauded the move and has already expressed interest in advertising one bedroom apartments on the website dob-in page.
*****
RBA and APRA declare economy stronger than ever as they give green light to 500-year mortgages
The Reserve Bank of Australia have declared Australia's economy is stronger than ever, after an announcement that 500-year mortgages will commence from the end of March.
The initiative will allow Australians to pass on their mortgage to up to 10 future generations for a chance at the Australian dream.
RBA Governor Phil Lowe said the move was part of the national "Build Back Better" strategy.
"Our current strategy of subsidising boomers by saddling millennials with insane amounts of mortgage debt, has proven this model is sustainable forever," Lowe said.
Lowe also said Japan provided part of the inspiration for the initiative.
"Anything Japan can do, we can do better. They may have lucked out on the Gold Coast in the 90's but 70-year mortgages are child's play compared to what we're about to implement."
"Japanfication will be replaced by Australianfication. It's gold, gold, gold for Australia."
The Council of Financial Regulators is said to be willing to extend the terms considerably in the future, said a person familiar with negotiations who wished to remain anonymous.
"The fall of Carthage is a good benchmark for the repayment timeframe we can manage", she told The Strayan.
*****
Peter Hoj founds new vocational college after being rejected for University of Adelaide Vice-Chancellor
Former University of Queensland Vice-Chancellor Peter Hoj has founded a new vocational college, after losing out on a coveted appointment as the new Vice-Chancellor of University of Adelaide.
The new college, named "Glorious Red Dragon School of Technical Vocational Studies", will launch in Brisbane this week and will feature a ribbon-cutting ceremony by the Consul-General of China.
"I'm using the knowledge gained during my time as vice-chancellor to capitalise on my sense of entrepreneurship and take advantage of the industry that's given so few so much," Hoj told The Strayan.
Hoj stated that he was confident that the borders will re-open and the initial investment will deliver a substantial return.
"I wisely invested the severance package I obtained from UQ into shares in both AstraZeneca and Pfizer, so I'm confident that will pay off in the long run."
Hoj also announced plans to open a second school in Melbourne, rumoured to have a focus on supplying the farm, car wash and food delivery sectors with $1 per hour graduates.
"Good education is key to lifting living standards", said Hoj. "We will be at the forefront of that".
*****
Australian hospitals overwhelmed with hand injuries after pearl-clutching over US Capitol incident
Australian hospitals have reported a massive surge in the number of emergency admissions from people suffering hand injuries after the US Capitol incident on January 6th.
The AMA reported a surge in the number of people admitted to hospital from squeezing too hard on jewellery and thumb injuries from angry tweeting about US politics after a reported riot at the US Capitol.
The ABC also announced Stan Grant would be taking an indefinite leave of absence due to a "hand injury sustained after viewing the riot."
"Stan will be back next week after receiving treatment from a hand injury as a result of the aftermath of viewing the riot. He will be receiving traditional Chinese acupuncture treatment and will return to duty on Monday," the ABC told The Strayan.
The Australian Medical Association have warned of the dangers of such activity and that Australian Exceptionalismitis was not a condition to be taken lightly.
"The last 4 years of Trump has seen an increase in the numbers of sufferers of this condition among Australians, particularly in the media industry. We haven't seen this level of it since the Howard years, but the US Capitol incident really saw a surge," an AMA spokesman said.
The AMA have stated that the best way to avoid this condition was to focus on Australian politics and that pontificating about overseas events at the expense of your own backyard only increased blood pressure for no tangible benefit.
*****
Guardian, SBS drop wage theft investigation after discovering migrants exploiting other migrants
A joint investigation between SBS and the Guardian into major wage theft was scrapped overnight, after a revelation that it was mainly migrants exploiting other migrants.
After weeks of promising an explosive expose on the state of Australian wage theft, journalists from both SBS and the Guardian announced they were dropping the investigation due to the gross over representation of migrants exploiting their fellow countrymen.
"What we found was Indians exploiting other Indians in the transport industry via subcontracting. We also found the same with Chinese labour hire contractors in the construction and fruit picking industries exploiting other Chinese," Guardian journalist Greg Jericho told The Strayan.
Despite criticism that this was grossly unfair to those being exploited and a copout, the Guardian said they remained firm in their decision and would get back to their usual programming of poisoning the well of actual class issues with cries of racism everywhere.
"There was unfortunately no white person we could pin this on. We're pretty disappointed with the outcome so it's back to the drawing board."
SBS released a statement that they would instead focus their journalistic efforts on Craig Foster and his new television series as Australia's new self-appointed immigration spokesperson.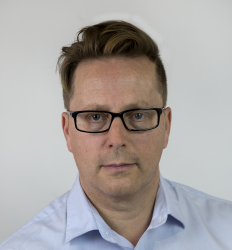 Latest posts by David Llewellyn-Smith
(see all)