Via Chris Joye:
The challenge for monetary policy is that conventional tools are tapped out. The RBA's main policy lever, the overnight cash rate, has hit its effective lower bound at 0.1 per cent. Two of its unconventional levers – the circa $200 billion Term Funding Facility (TFF) and the yield curve control policy that keeps the three-year government bond yield at 0.1 per cent – have little runway left. The TFF is providing the banking system with more funding than it needs right now. And the RBA has effectively ruled out negative rates.

The one policy the RBA has remaining that has enormous untapped capacity is its five- to 10-year Commonwealth and state government bond purchase program, known as "quantitative easing" (QE). This seeks to reduce the yields, or interest rates, on Commonwealth and state government bonds to levels that are lower than they would otherwise be. In doing so, the RBA undermines the appeal of these assets to foreigners, prompting them to sell Aussie dollars, putting downward pressure on our exchange rate.

An exchange rate that is lower than it would otherwise be supports exporters and import-competing businesses – boosting incomes, household spending, labour demand and economic growth. What this type of QE does not do is blow housing bubbles, because it is only influencing longer-term interest rates, which have little bearing on mortgage rates given most Australian borrowers have either variable-rate loans or short-term fixed-rate products.

…The issue is that the balance between the supply of these bonds and demand for them is not sufficiently skewed towards the demand side to materially reduce yields, which is why it is hard to imagine the RBA would want to crimp its QE program only six months after it has started.
I also think it will continue. The next shoe to drop is the Chinese slowing. So far, the biggest upwards driver of the AUD has been the rising terms of trade: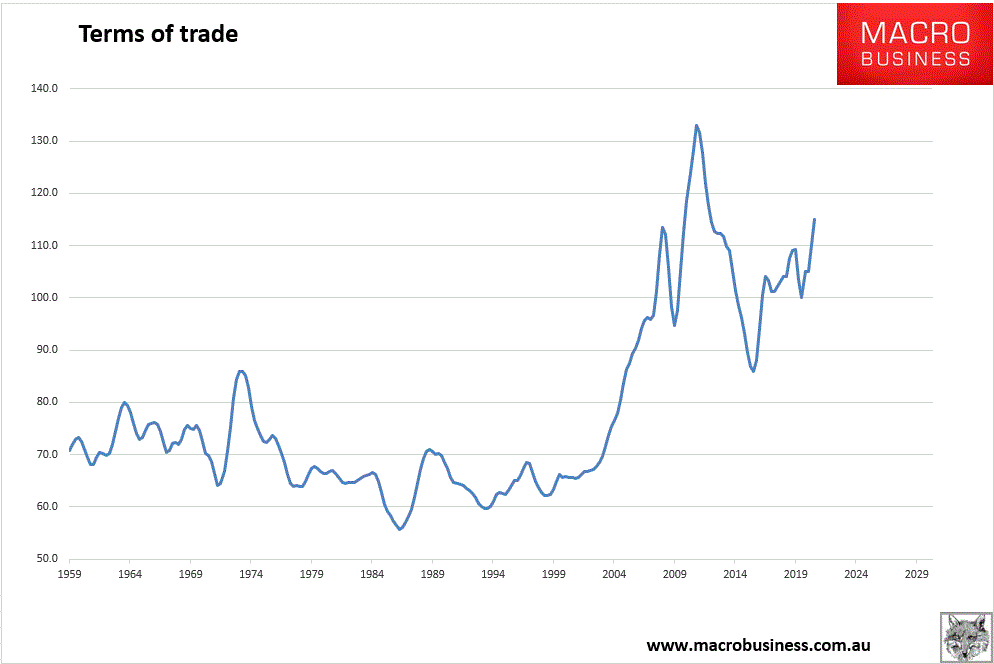 Arguably, QE has already sat on this driver. And as the ToT falls away later this year and into 2022, the full impact of RBA QE can come to bear on the currency which will please the RBA given, right now, the rising AUD is killing inflation.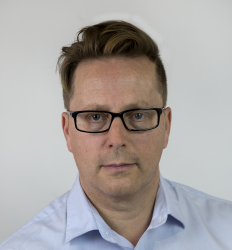 Latest posts by David Llewellyn-Smith
(see all)