Stephen Koukoulas ("The Kouk") has published a well balanced article arguing against returning Australia's immigration intake back to the "break-neck inflows evident in the couple of decades prior to 2020" once the COVID-19 pandemic ends:
Two big issues in Australia are a shortage of quality infrastructure and pressures on house prices.

In simple terms, these problems have at their core rapid population growth which has been driven by high levels of immigration.

The congestion on roads, poor public transport in the big cities, electricity costs and supply and sufficient water are all linked to the number of people using these services. When population grows rapidly, outpacing the construction of roads and public transport, for example, there are bottlenecks, congestion and lost productivity.

Governments react to these pressures with expensive and slow to roll out spending on infrastructure. Costs are inevitably huge and at the end of the day, the amenity of having better roads, trains and buses often takes many people to where they were before the population surge.

With no immigration for a couple of years, infrastructure needs are less pressing. This will ease pressure on government budgets already damaged by the recession and COVID-19 related support programs.

In terms of housing, the robust price gains over recent decades are the result of unrelenting strong demand from new immigrants, relative to the ability of the private sector to construct more dwellings…

Some have noted that immigration is like a good red wine. None is no fun, too much leaves one with a nasty hangover. There is an optimal amount.

With the COVID-19 pandemic, immigration has stopped.

When it resumes, there should be a sensible and fact-based assessment and analysis of how much immigration is needed to support the Australian economy without blowing up the housing market or pressuring current infrastructure capacity.
It's nice to see economists counter the 'Big Australia' propaganda so frequently published in the MSM.
To often the debate around immigration offers a false binary choice: 1) zero immigration; or 2) the extreme levels experienced over the past 15 years.
The optimal level is neither of these, but rather the type of intake that existed in the 60 years following the end of World War 2: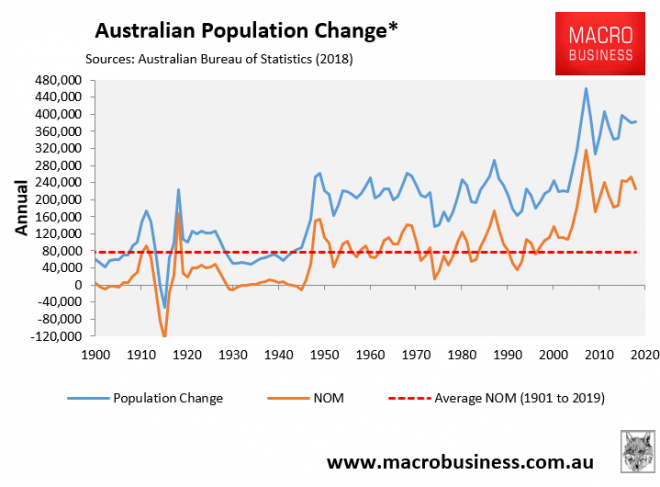 This level of net overseas migration (i.e. below 100,000 a year) served Australia well and should be the target post pandemic.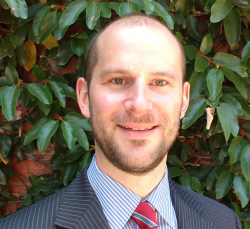 Latest posts by Unconventional Economist
(see all)