NSW MPs have taken aim at the extraordinary remuneration paid to the state's university vice-chancellors, which averages around $1 million per year at the same time as hundreds of rank-and-file staff are being cut:
A NSW parliamentary inquiry has urged the Auditor-General to review $1 million-a-year salaries for university vice-chancellors, saying the disparity between their pay and that of their staff who were in insecure work represented a failure of leadership in the sector…

"The vast disparity between the salaries paid to senior university administrators and the casual and insecure payments made to so many of the staff who actually conduct the teaching and research in universities is a matter of real concern," the report said.

"The current system that sees university vice-chancellors paid 25 or 30 times more than many of the people undertaking the core work of universities must be reviewed and the failure to do this by the governing bodies of universities is evidence of a failure of leadership"…
This follows reports late last year accusing universities of profiteering on the back of rampant wage theft:
Union representatives are concerned that wage theft by universities from their increasingly casual workforce could reach into all of Australia's 39 public universities.

Michael West Media has learned that early results of a survey issued by the National Tertiary Education Union to its members show that the practice is effectively universal in the sector…

So far, least 10 Australian universities have admitted to underpaying casual staff, having to audit payments to staff or to being in industrial disputes with staff.

The 10 universities also collectively posted $1.12 billion in profits for the 2019 calendar year, a 46% rise compared with 2018…

Meanwhile, Australian vice-chancellors are also the highest paid in the world, with Sydney University's Michael Spence topping the list at $1.6 million…

The profits of public universities, largely off the back of the boom in international students, are not taxed because these institutions are deemed charities despite becoming highly commercialised, as evidenced by the private sector salaries paid to senior staff and the high degree of casualisation.

But falling profits or even losses has had no effect on the salaries of the vice chancellors. The pay hikes averaged 6%, with other senior "executives" also getting significant pay rises. Meanwhile, workers in general have experienced a minimum five-year period of stagnating wages…
Australia's university system has become commercialised and centred on maximising revenue and fatting administrator pay packets over teaching quality. It has shifted focus from higher learning to higher earning.
Front-line university staff have been gutted and entry and teaching standards trashed, with the ratio of students to academic staff ballooning at Australia's universities: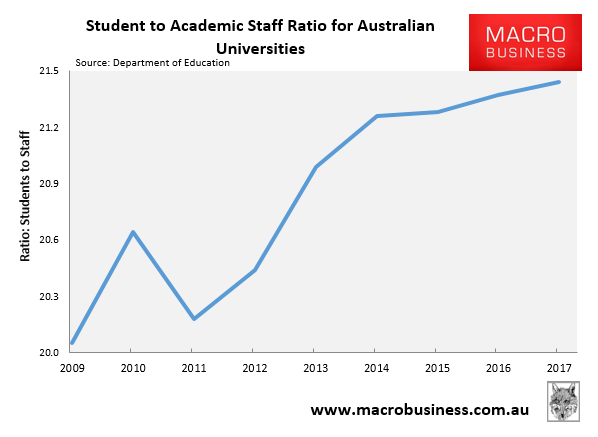 While senior management earn hefty remuneration, entry and teaching standards have been gutted to accommodate international students, cheating by these students is rife, Chinese influence runs rampant, and universities' casualised workforce are underpaid and bullied into passing low performing foreign students.
At the same time, domestic students have been forced to carry Non-English Speaking Backgrounds (NESB) students through their courses via group assignments. These group assignments pair local students with international students, often resulting in domestic students doing most of the work, effectively becoming unpaid tutors, and cross-subsidising the marks of international students.
Basically, the whole education industry has morphed into an immigration scam, with universities acting more like migration agents than educators.
Running low-quality degree factories was never in the national interest. It's time for a royal commission into the whole corrupted, stinking edifice.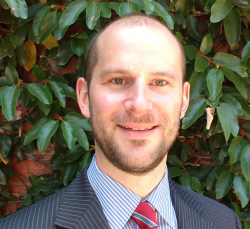 Latest posts by Unconventional Economist
(see all)