The first auction of 5G spectrum will be undertaken in March, with each bidder to be given the opportunity to buy up to one gigahertz of spectrum. Telstra head of networks Nikos Katinakis says that one of the telco's first uses for the spectrum it intends to purchase will be for 5G fixed wireless products that will aim to compete with the NBN. He says Telstra will target these products at locations where "the NBN does not provide what the customer wants", and that it will target neighbourhoods rather than individuals.
From The AFR:
Telstra says it will use every last inch of a massive mobile spectrum acquisition coming this autumn to gain an advantage in the 5G race, including through bypassing the national broadband network with fixed wireless home broadband.

The first auction of the ultra-fast 5G millimetre wave spectrum will take place in March, and the telco's head of networks, Nikos Katinakis, said among its first uses will be for 5G fixed wireless products competing with the NBN…

It confirms what many in the industry had suspected: that Telstra would aggressively push 5G as an alternative to fixed line internet, a domain the telecoms giant once dominated but that has now been forcefully handed over to the national broadband network at huge cost to Telstra's bottom line. Moving customers off the NBN and onto its own mobile network would fatten margins considerably.
Telstra is shaping up to be the big winner from the NBN debacle.
A decade ago, the Gillard Government agreed to pay Telstra $11 billion of instalments in exchange for Telstra's fixed line customers shifting across to the NBN:

This decision by the Gillard Government was aimed, in part, at fixing the structural problems created when Coalition privatised Telstra in the late-1990s. This privatisation gave the telco control of both the wholesale and retail fixed line networks, thereby creating an integrated monopoly.
As Telstra has fattened its profits via billions of dollars of annual installments, it has also sought to undermined the NBN's margins by lobbying for deep price cuts to wholesale charges, and now Telstra is seeking to steal market share from the NBN via its 5G broadband rollout.
Soon the circle will be complete. Once Telstra has successfully destroyed the NBN's profitability and value, it will seek to purchase the NBN's wholesale network at a cut-down price.
Once this occurs Telstra, will effectively have gone 'back to the future' by first offloaded its wholesale network for $11 billion and then purchasing it back from the NBN at a hefty discount.
You've got to hand it to Telstra. They are playing chess while the federal government is playing checkers with the NBN.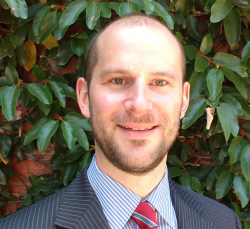 Latest posts by Unconventional Economist
(see all)